Organic Turmeric, Ginger and Black Pepper 670mg
Organic Moringa Oleifera Leaf Supplement
View Supplement Info
Sale price
$20.00 USD
Regular price
$26.00 USD
(Save 23%)
Unit price
per
View full details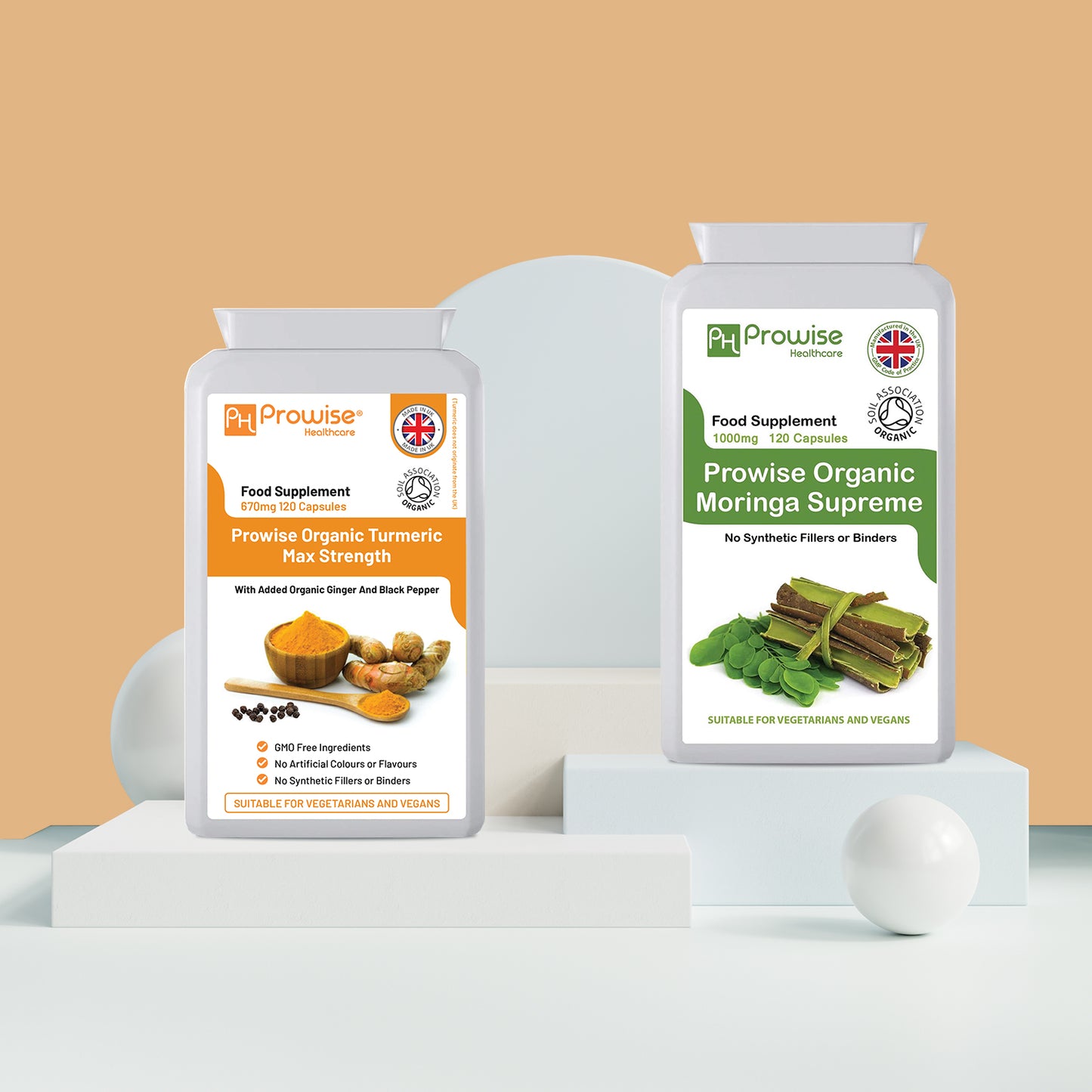 The Essentials Of

Complete Wellbeing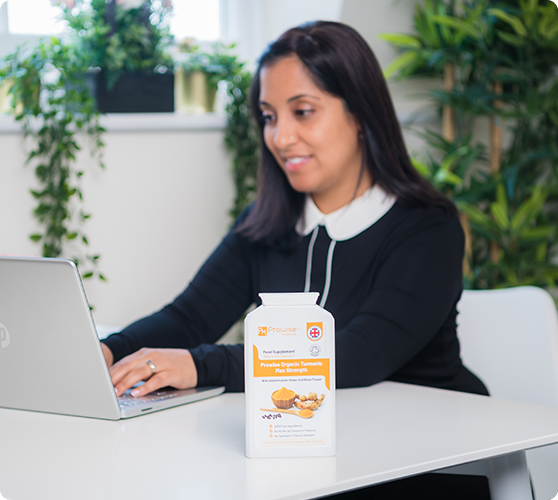 Organic Turmeric, Ginger and Black Pepper 670mg
Prowise organic turmeric curcumin capsules serve as a holistic wellness solution for both body and mind. Enriched with organic black pepper and ginger, they offer 2000% more absorption, delivering the full potential of turmeric's anti-inflammatory and antioxidant properties directly to your body. Embrace improved joint and muscle health along with enhanced brain function. They also detoxify your liver and help support kidney function thanks to their high antioxidant content. Made from 100% Soil Association Certified Organic ingredients, you can rest assured knowing each capsule is an organic goodness powerhouse free from harmful additives and chemicals.
Soil Association
Antioxidant
Anti Inflammatory
Direction: Consume one capsule a day with food and water – 1 in the morning or 1 in the evening.
What's In It?
Active Ingredients


Per Serving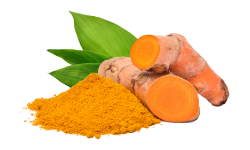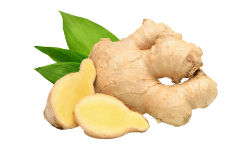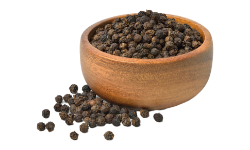 The Essentials Of

Complete Wellbeing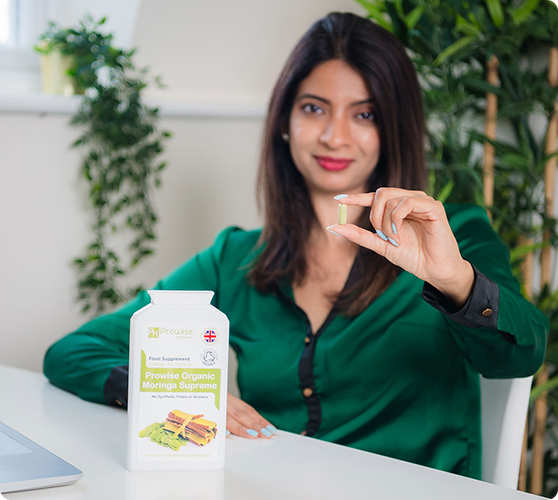 Organic Moringa Oleifera Leaf Supplement
Aptly known as the 'Miracle Tree,' Moringa is a nutritional powerhouse that offers your body a wealth of benefits. Our Moringa oleifera capsules are rich in vitamins, minerals, antioxidants, and essential amino acids, essential for improving your immune support, energy levels, skin health, and maintaining of healthy bones and joints. Each serving delivers 1000mg of pure Moringa leaf, free from fillers or mixers. Ignite your strength and improve your well-being one capsule at a time with our organic Moringa Oleifera capsules.
Vitamins
Superfood
General Wellbeing
Direction: Consume two capsules a day with food and water – 1 in the morning and 1 in the evening.
What's In It?
Active Ingredients


Per Serving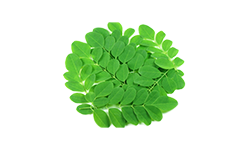 Organic Moringa Leaf
1000mg
Beneficial supplements
Had not heard of Moringa before but have always used Turmeric to help with my arthritis. I'm very pleased with the beneficial effects and find the packaging very user-friendly.
I never expected this to work, but 2 weeks into taking it and I just realized that my arthritis pain is GONE! Prior to taking this, I was awake constantly with severe pain in my shoulder and hip!
I've used many supplements over the years. This is my favorite and now the only product I use for healthy immune system