Joints
Antioxidant
Anti-inflammatory
View Supplement Info
Sale price
$20.00 USD
Regular price
(Save Liquid error (snippets/product-price line 74): Computation results in '-Infinity'%)
Unit price
per
View full details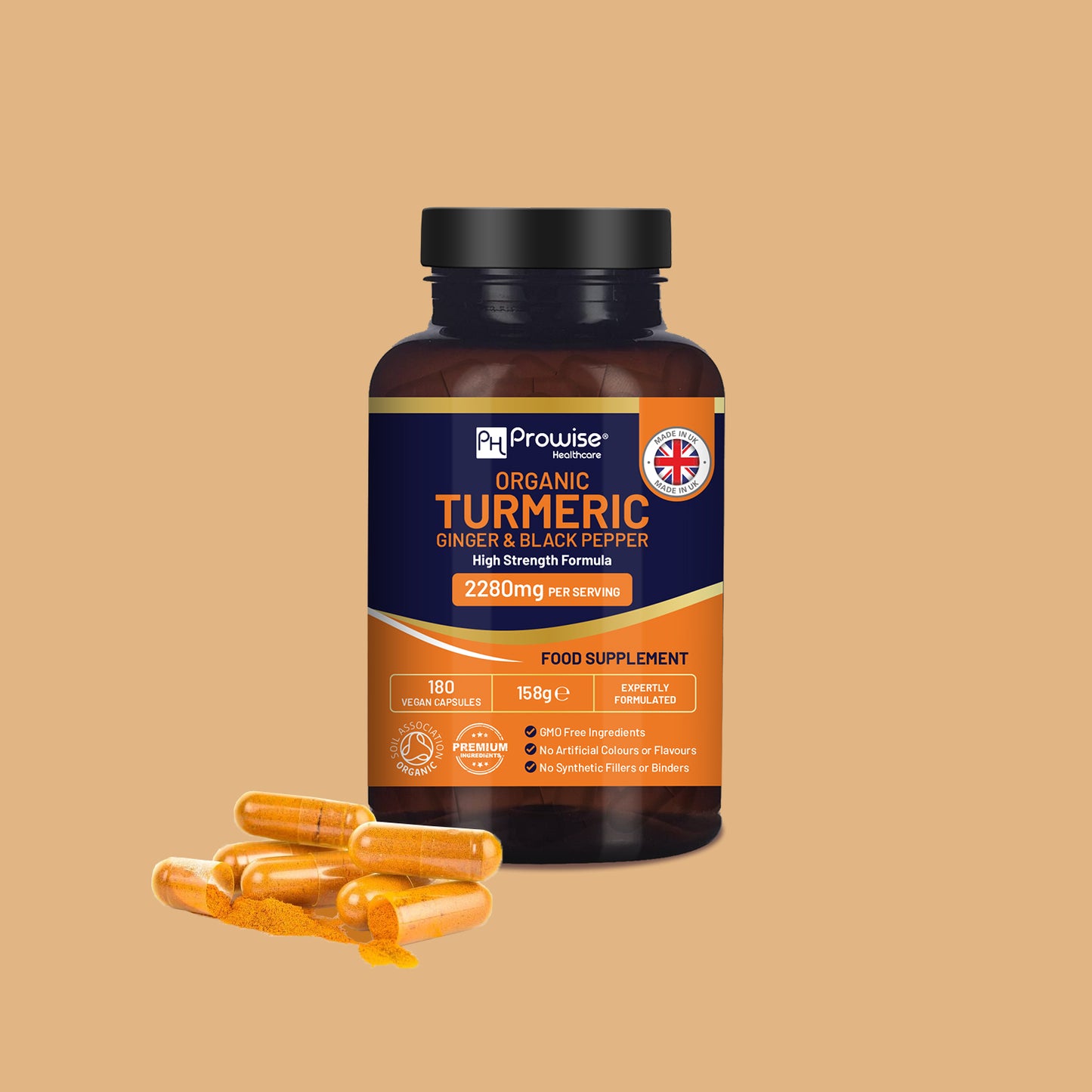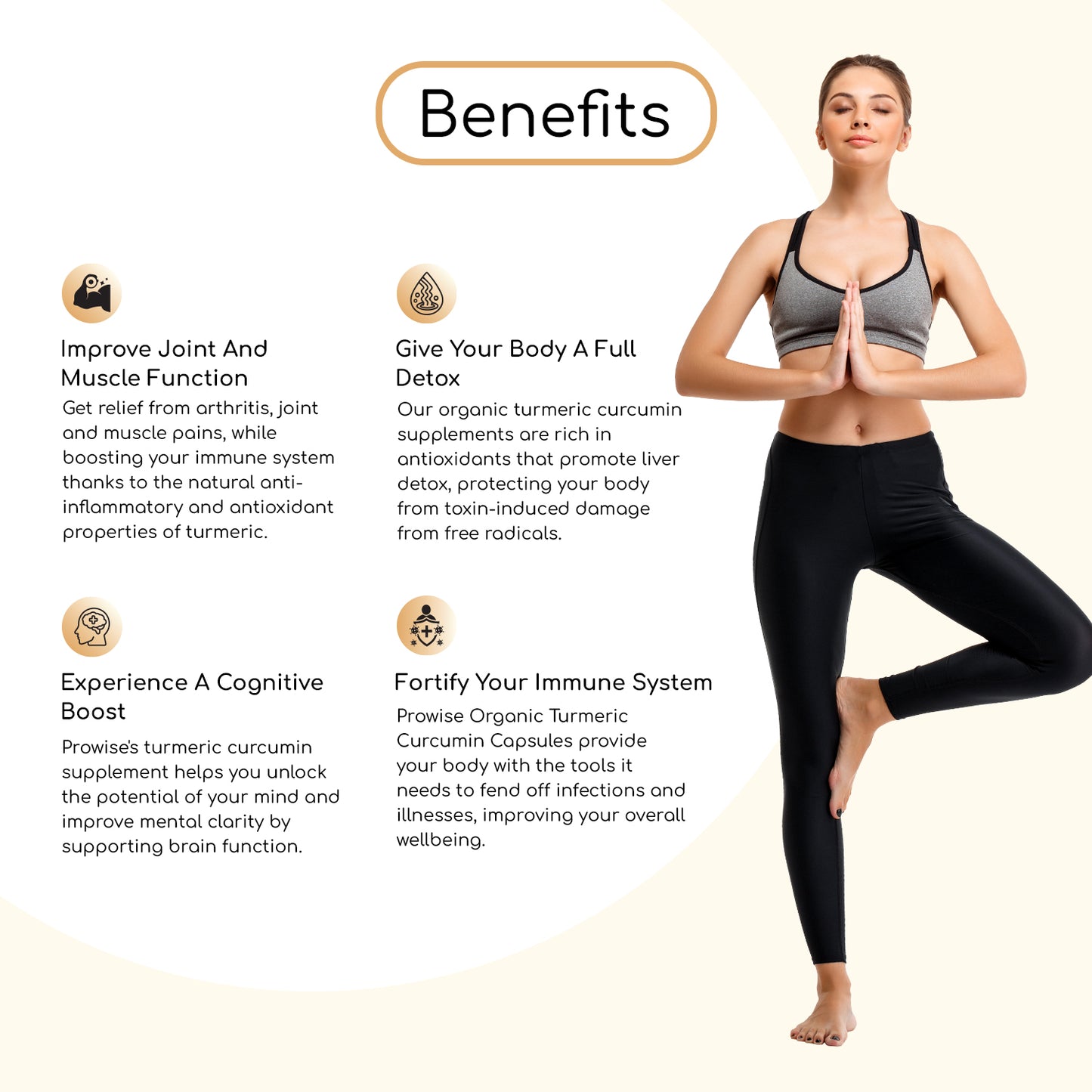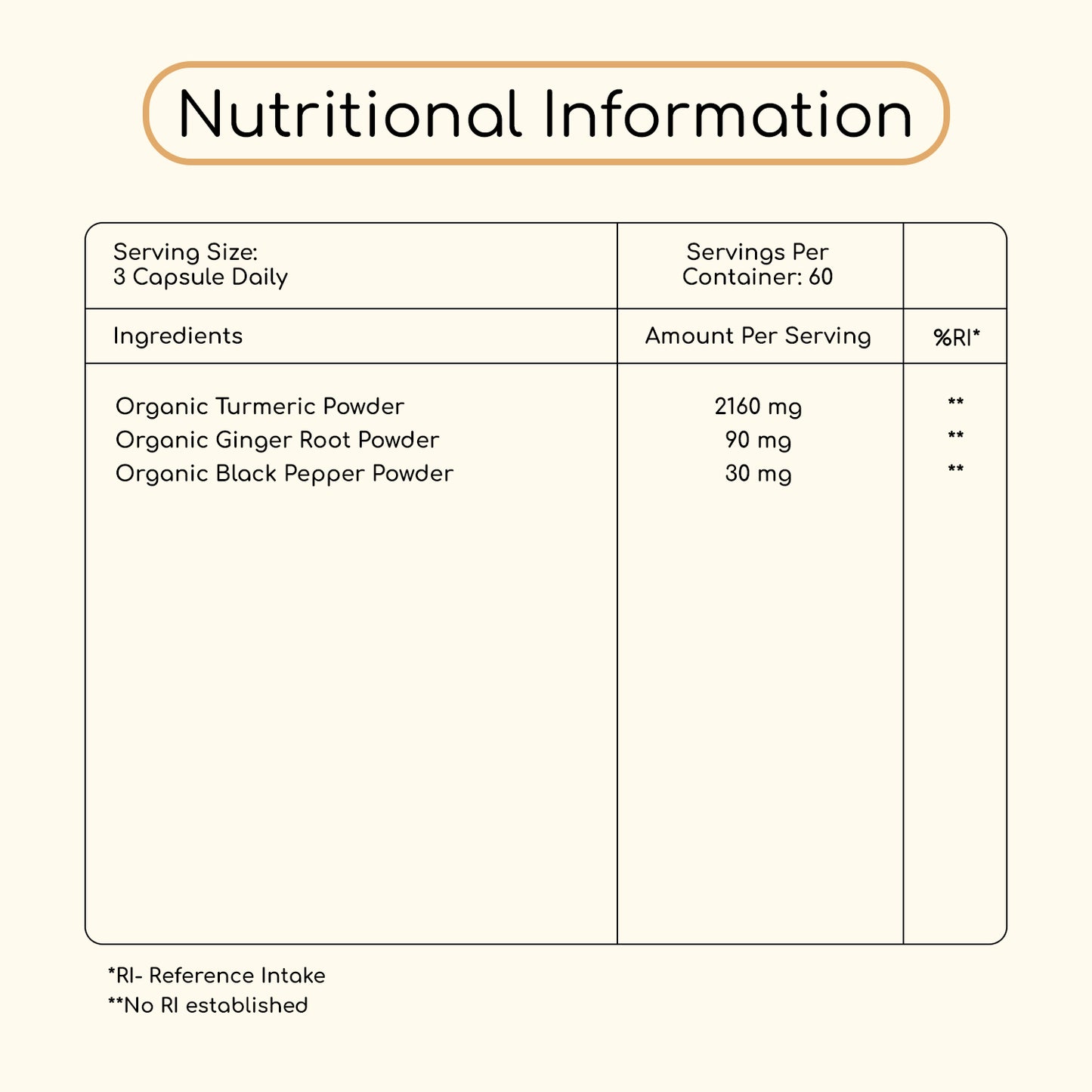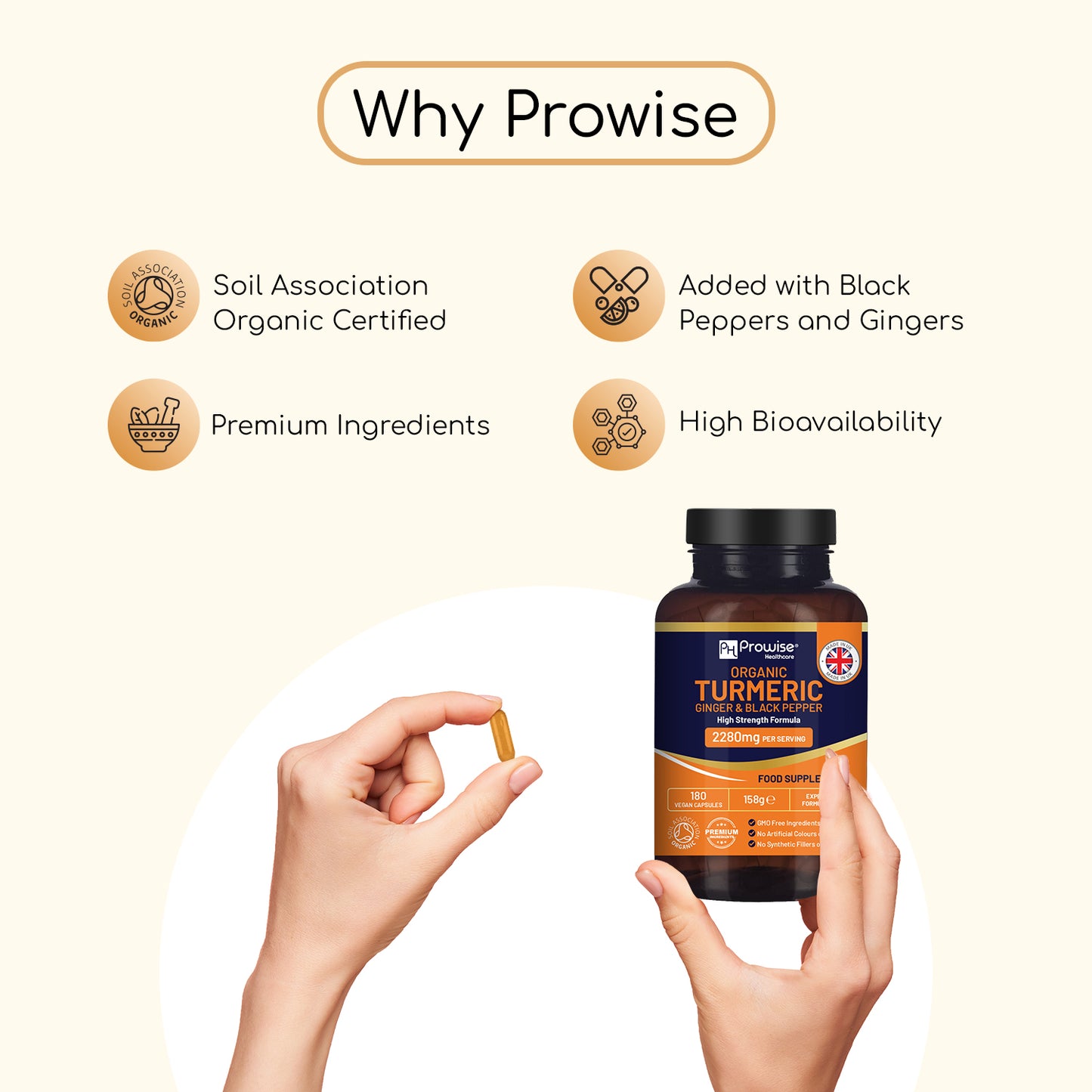 The Essentials Of

Complete Wellbeing
Powerful Antioxidants
Curcumin in turmeric is a powerful antioxidant known for its potential health benefits.
Reduces Inflammation
Turmeric's natural anti-inflammatory power aids health and well-being by fighting inflammation effectively.
Boosts Immunity
Boosts immunity naturally, reducing infection risk and promoting optimal wellness.
Pain Relief
Nature's remedy for joint, muscle pain, boosts immunity, and reduces infection risk; a versatile solution for many ailments.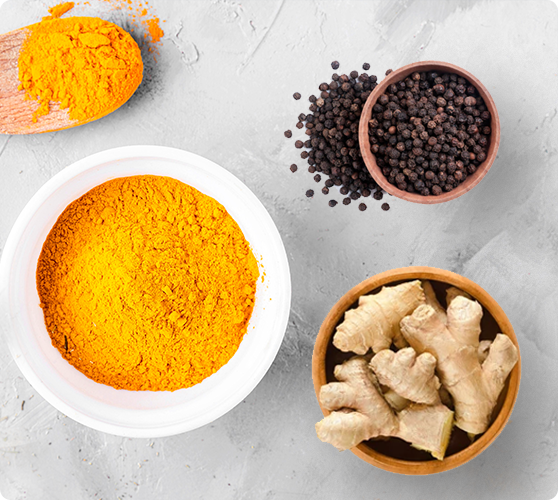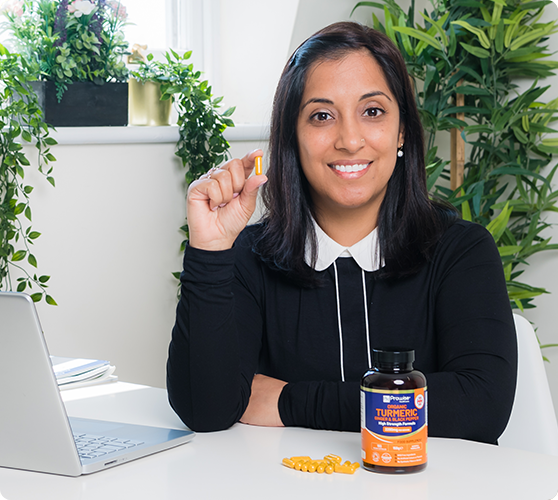 How to consume?
Discover the numerous benefits of this superfood by taking three capsules with your daily meals. Our supplements are meticulously made in the United Kingdom and originate from a well-respected British brand, ensuring the highest levels of quality, safety, and effectiveness in all our offerings
Amplify Your Health
Prowise Organic Turmeric Curcumin capsules provide a comprehensive wellness solution for both your body and mind. Infused with organic black pepper and ginger, they ensure a remarkable 2000% increase in absorption, allowing you to fully harness the anti-inflammatory and antioxidant potential of turmeric. Experience the benefits of improved joint and muscle health, enhanced brain function, and the detoxification of your liver. These capsules also contribute to supporting kidney function due to their rich antioxidant content. Crafted from 100% Soil Association Certified Organic ingredients, you can have peace of mind knowing that each capsule is a potent source of organic goodness, free from any harmful additives or chemicals.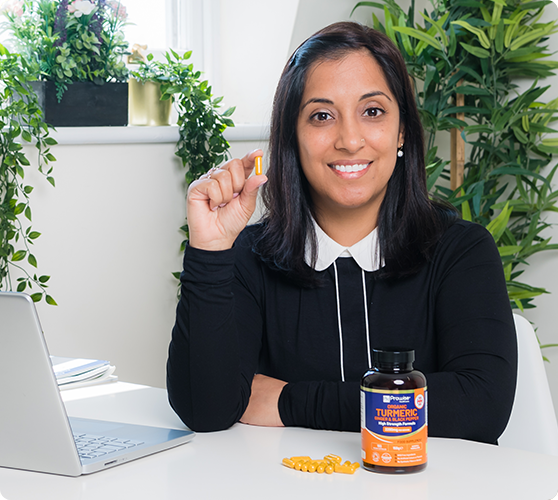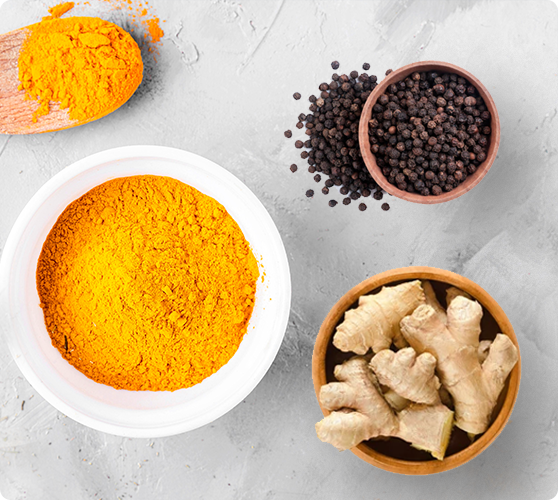 What's In It?
Active Ingredients


Per Serving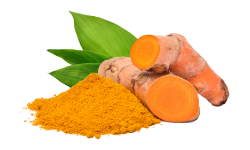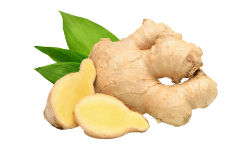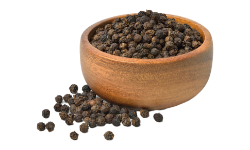 Easy Steps To

Better Health
What
When
How
Turmeric, ginger, black pepper
Well as someone who suffers from Arthritis these capsules are a Godsend as they appear to keep it at bay.
Tumer8
Excellent quality and value for money .
This product arrived very quickly, and well packaged, very impressed!
This Turmeric and Ginger supplement comes in a tub of 180 vegan capsules with a recommendation of taking 3 a day. This leaves you with a minimum of two months' supply.
I've been taking Turmeric and Ginger as a food and a supplement for many years for their said health benefits and of which there are many. I love adding both ginger and turmeric to spice foods up but it's easier and more convenient to have it as a supplement.
These capsules are a tiny bit bigger than other capsules I take but only slightly but are easy to swallow and there is no aftertaste. These supplements tick all the boxes with me, it's GMO-free, have no artificial colours or flavours, and no synthetic fillers or binders. What I love about these supplements is that they are organic and soil association certified. they are also free from gluten, wheat, lactose, and nuts making them easier to digest.
Overall, a good natural vegan supplement that is made in the UK to GMP standards and one I would consider purchasing in the future.
I like the product and i think it works but im uncertain yet if its clearing up my pain