Digestion
Weight Loss
Fibre
View Supplement Info
Sale price
$15.00 USD
Regular price
(Save Liquid error (snippets/product-price line 74): Computation results in '-Infinity'%)
Unit price
per
View full details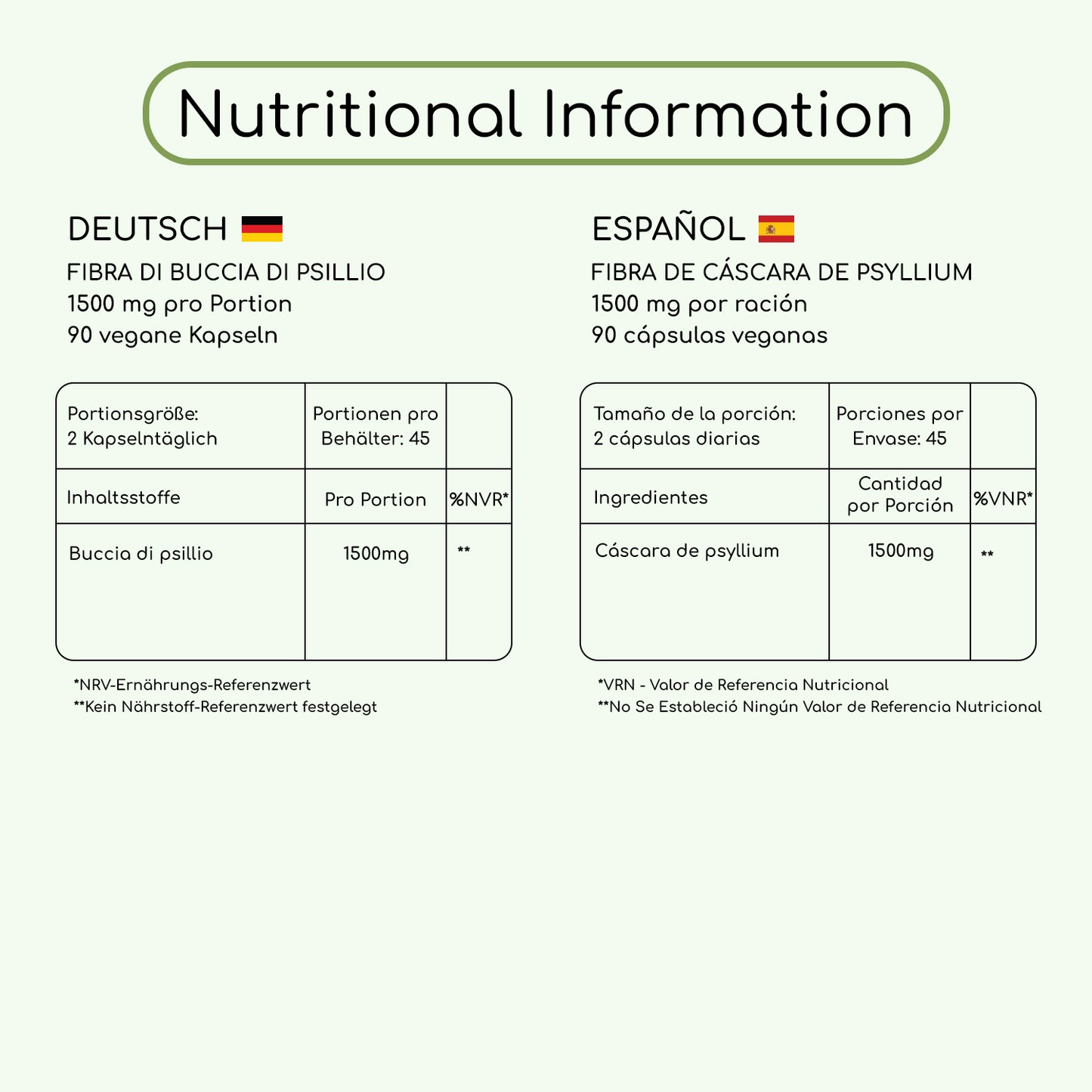 For Enhanced

Wellness and Vitality
Get Better Bowl Movement
Rich in fibre, this psyllium husk health supplement helps you maintain healthy bowls by helping your digestive system remove waste effectively.
Keep Your Heart And Sugar Levels In Check
Our psyllium husk supplements aid in supporting normal cholesterol and blood sugar levels, improving overall cardiovascular health and metabolic balance.
Give Your Immune System A Boost
Enhance your body's natural defences against health problems by fortifying your immune system.
Align With Your Weight Management Goals
Leave your body feeling fuller for longer. These psyllium husk capsules help curb appetite while promoting healthy digestive function.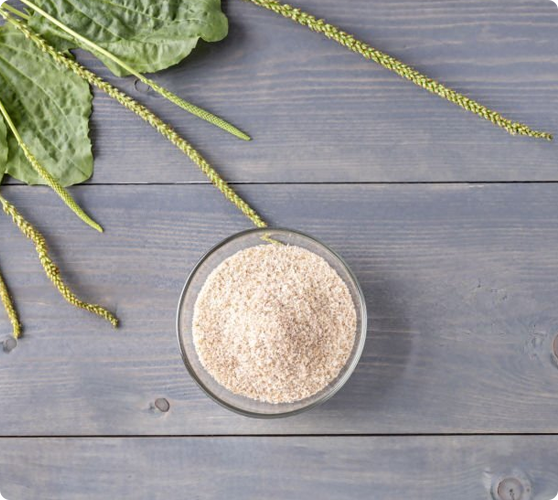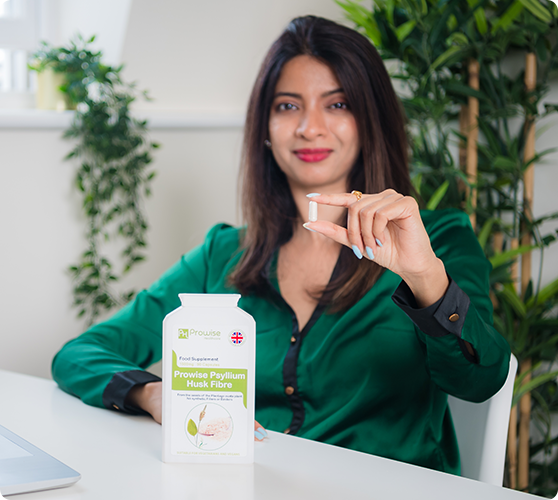 How to consume?
Consume just two capsules a day with food and water to experience the rich benefits of this supplement. As a trusted British brand, we make our supplements right here in the UK, to ensure the highest standards of quality, safety and effectiveness of our products.
Cleanse Your Digestive System
Experience better bowl movement, improve your digestive function and support your weight management journey.
Rich in fibre, our psyllium husk dietary supplements effectively remove water, waste and toxins within your bowls, improving your gut health. It also keeps your blood sugar levels and cholesterol levels in check, boosting your immune system. Can't seem to keep the cravings at bay? Our psyllium husk capsules help promote the feeling of fullness, making it easier for you to manage your weight.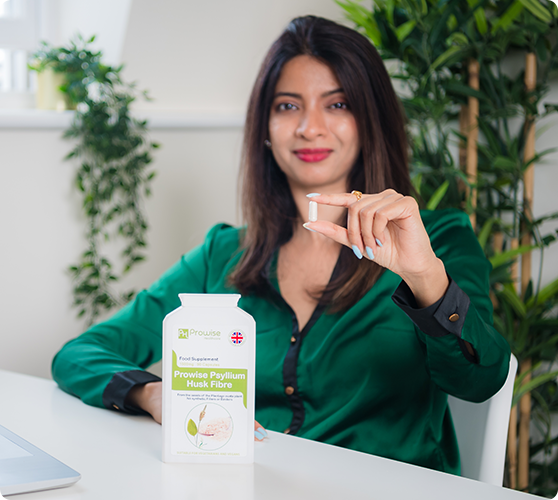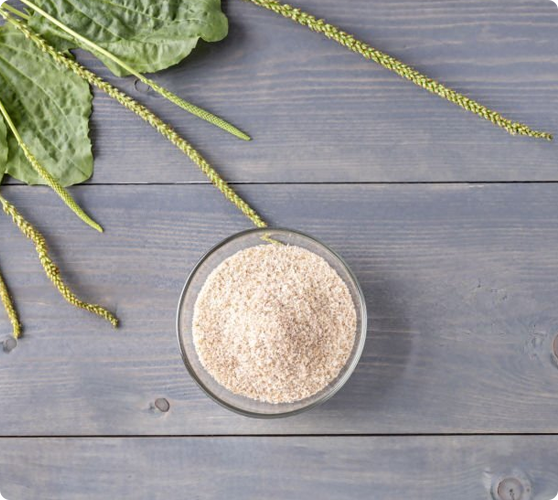 What's In It?
Active Ingredients


Per Serving
Easy Steps To

Better Health
What
When
How
They work
I need the fibre due to medication I'm on. They work just fine.
Great Quality Product
This high-quality product is stronger than others on the market, which I believe helped me get faster results. Other brands sell 500 mg capsules at higher prices.
It is also easier to swallow than powders, which I find have a bad taste. It worked well for me, and I recommend this brand to my friends and family.
An amazing product that I have been using regularly for several years and I could not have done without it. Aids absorption and helps maintain healthy bowel movements. They also help flush out toxins from your body.
Does this job really help you get the extra fiber you need, especially when you're on keto?
You did wonders for me. I have endometriosis which also means I have IBS I wish I knew about these a long time ago!! Great if you have problems with constipation, highly recommended.