Heart
Cardiovascular
Antioxidant
View Supplement Info
Sale price
$26.00 USD
Regular price
(Save Liquid error (snippets/product-price line 74): Computation results in '-Infinity'%)
Unit price
per
View full details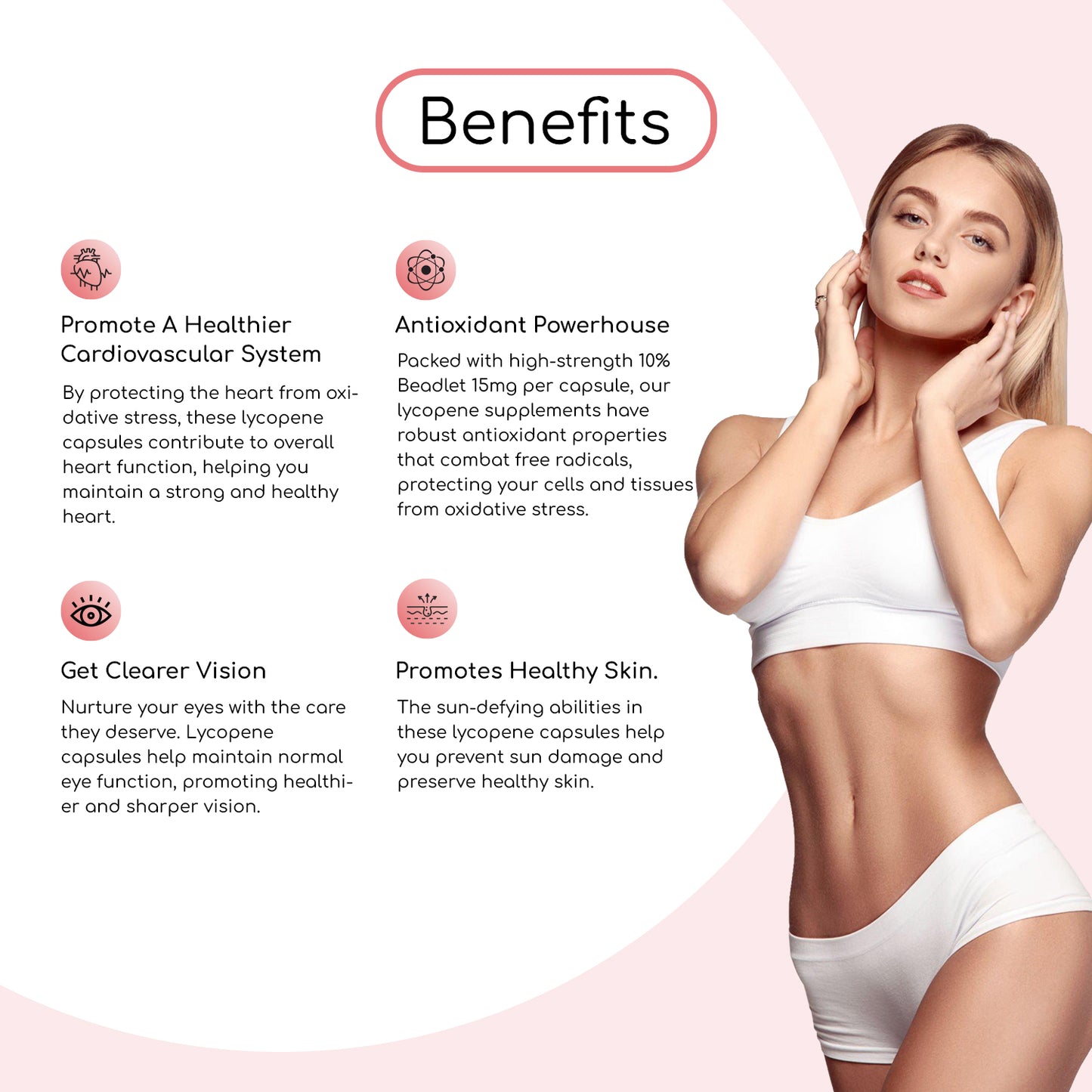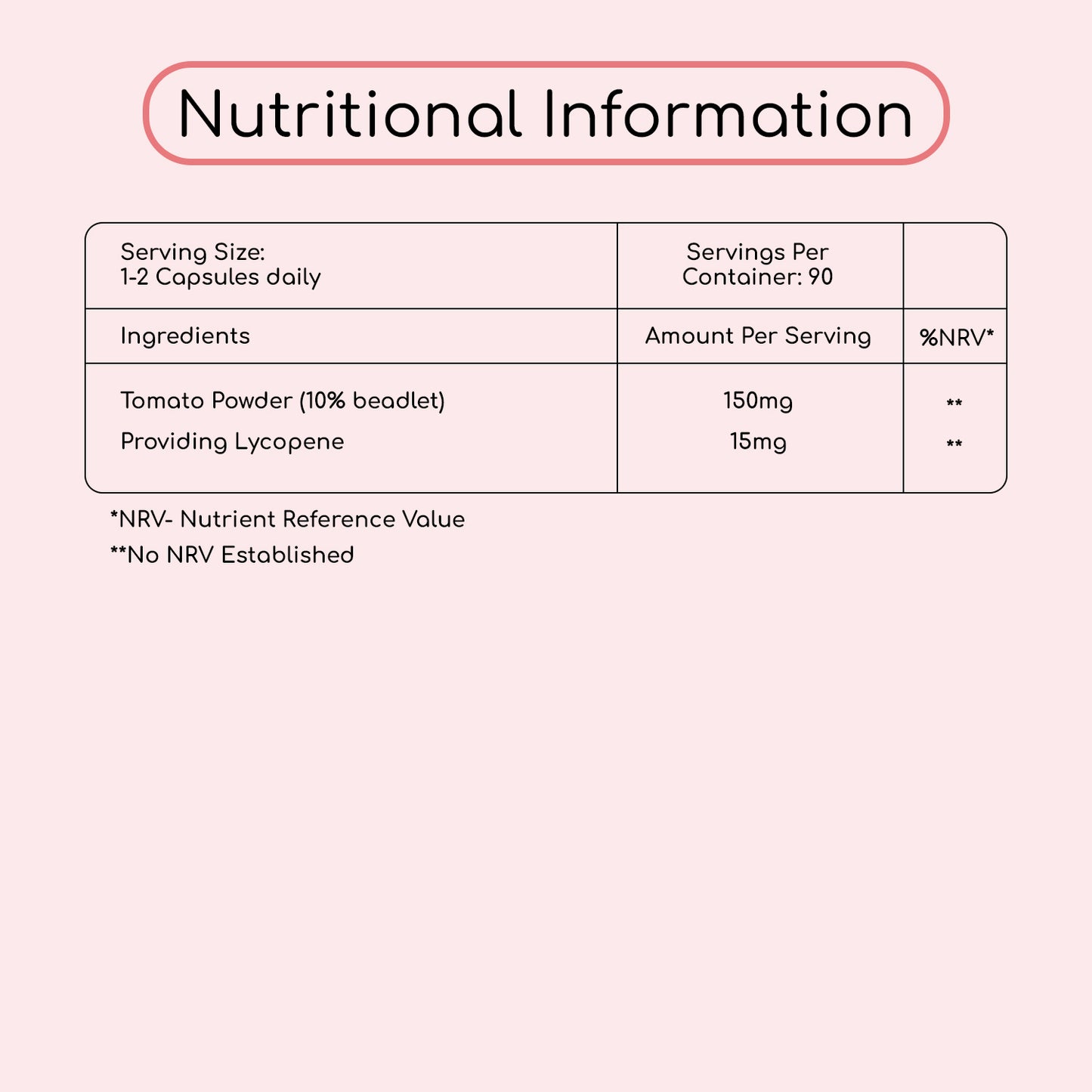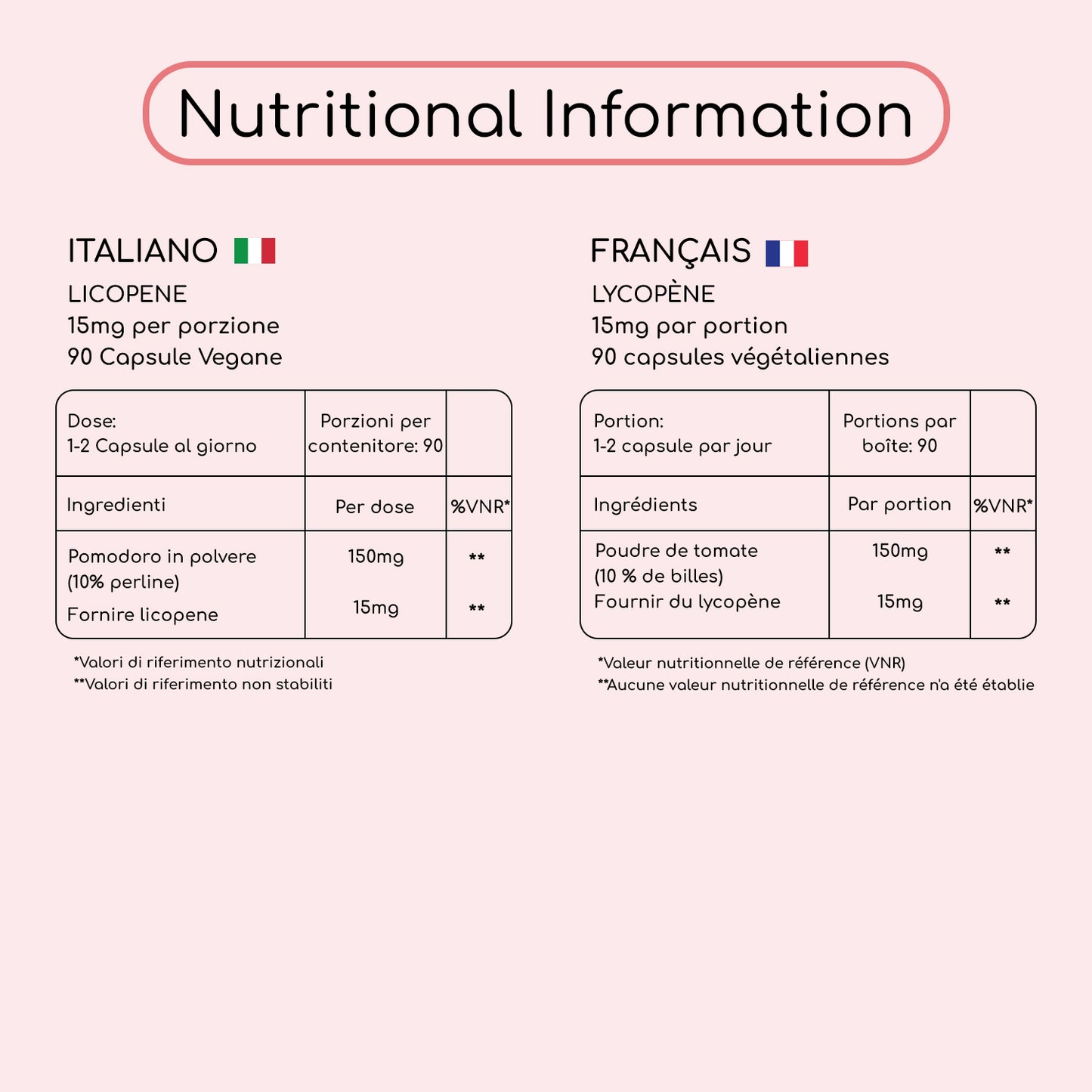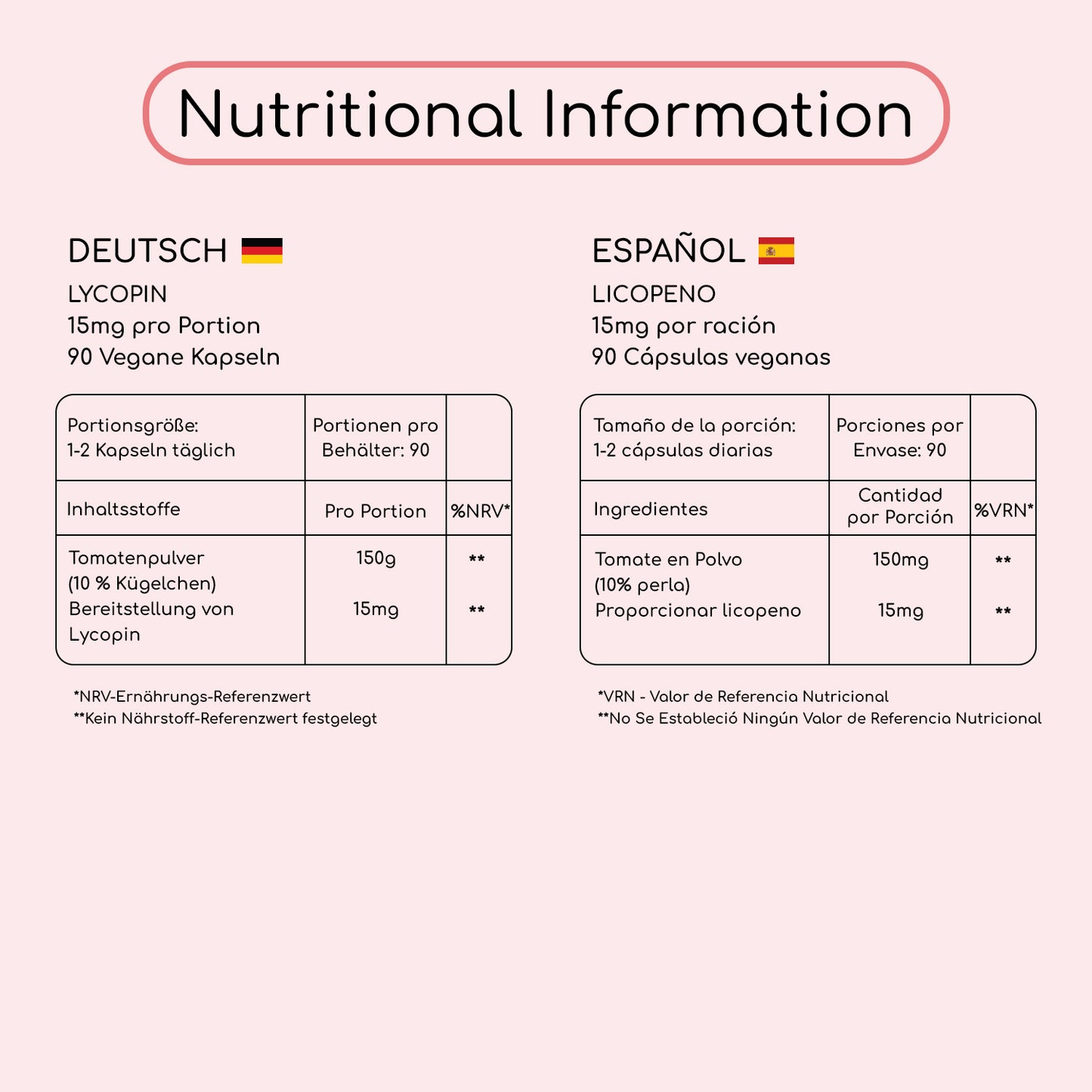 For Enhanced

Wellness and Vitality
Promote A Healthier Cardiovascular System
By protecting the heart from oxidative stress, these lycopene capsules contribute to overall heart function, helping you maintain a strong and healthy heart.
Antioxidant Powerhouse
Packed with high-strength 10% Beadlet 15mg per capsule, our lycopene supplements have robust antioxidant properties that combat free radicals, protecting your cells and tissues from oxidative stress.
Get Clearer Vision
Nurture your eyes with the care they deserve. Lycopene capsules help maintain normal eye function, promoting healthier and sharper vision.
Promotes Healthy Skin
The sun-defying abilities in these lycopene capsules help you prevent sun damage and preserve healthy skin.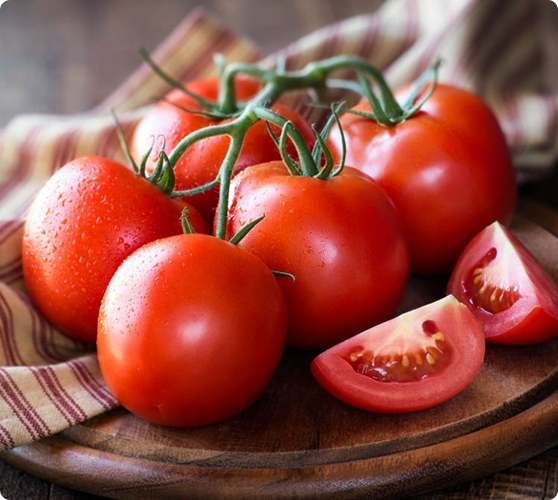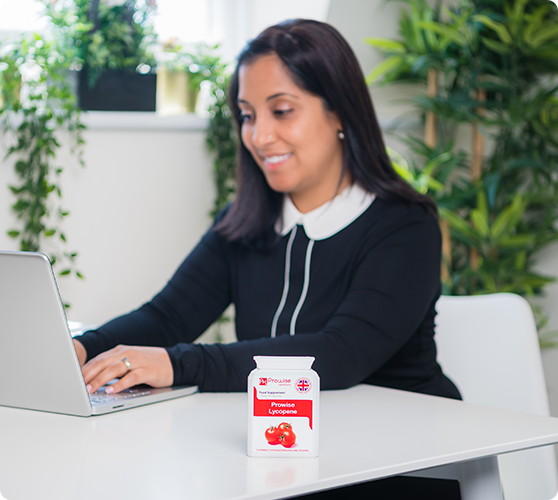 How to consume?
Consume just one or two capsules a day with food and water to experience the rich benefits of this supplement. As a trusted British brand, we make our supplements right here in the UK, to ensure the highest standards of quality, safety and effectiveness of our products.
Cleanse Your System Naturally
Derived from the vibrant red pigment in tomatoes, this remarkable antioxidant-rich lycopene supplement boasts three times the power of Vitamin E, providing a potent shield for your health.
Crafted to protect your heart from oxidative stress and promote cardiovascular function, these lycopene capsules harness the power of lycopene, delivering robust antioxidant properties that combat free radicals, safeguarding your cells and tissues. Experience clearer vision and healthier skin as these lycopene capsules nurture your eyes and offer sun-defying benefits for skin exposed to the elements.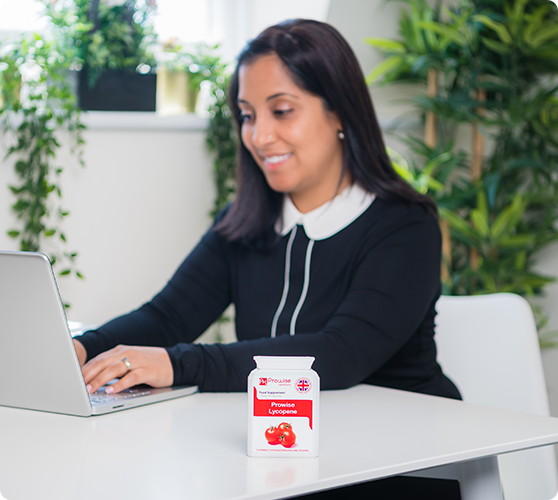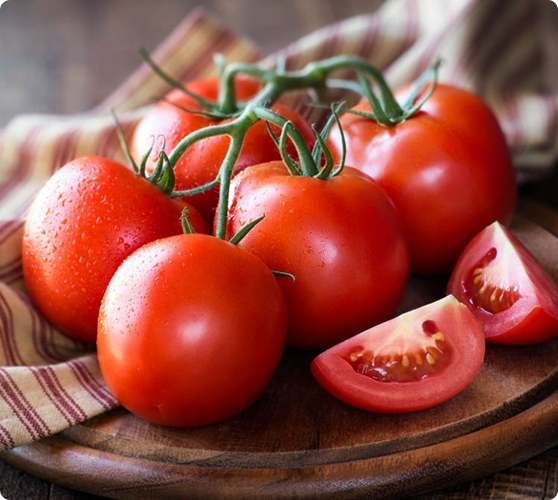 What's In It?
Active Ingredients


Per Serving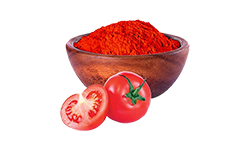 Tomato Powder (10% Beadlet)
150mg
Easy Steps To

Better Health
What
When
How
I highly recommend Prowise Lycopene capsules. They're high-dose, easy to swallow, and made with high-quality ingredients. I've been buying Prowise supplements for a while now and I'm very happy with them. They're also much better value than other brands.
It worked for me. No waking up at night!
The capsules are quite large so you need to be confident in swallowing them. I take them as a food supplement and they are reasonably priced.
Delighted with these. Quality supplement easy to swallow