Skin & Hair
Nails
Joints & Bones
View Supplement Info
Sale price
$20.00 USD
Regular price
(Save Liquid error (snippets/product-price line 74): Computation results in '-Infinity'%)
Unit price
per
View full details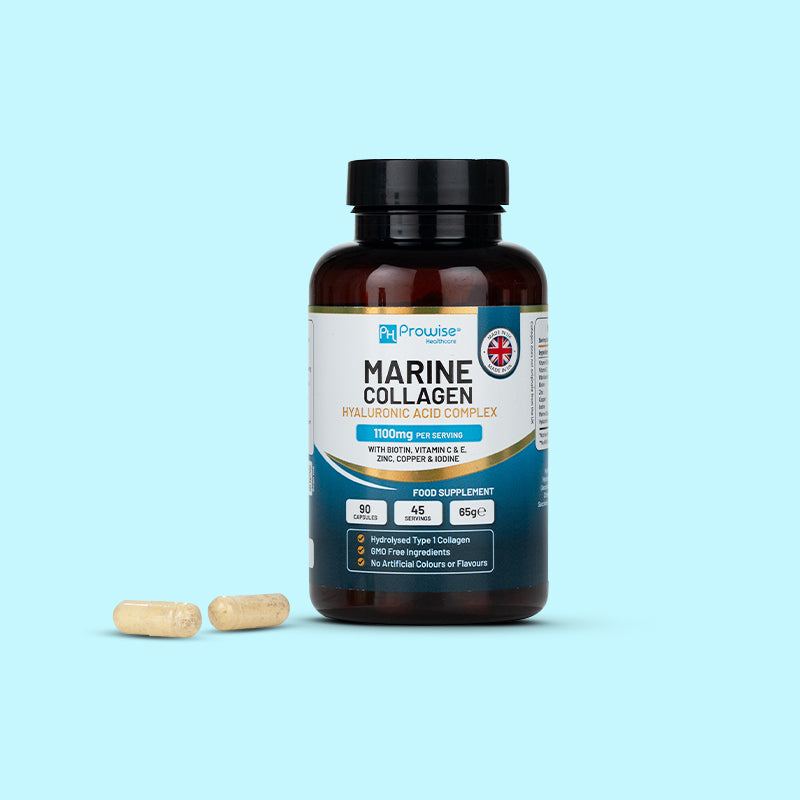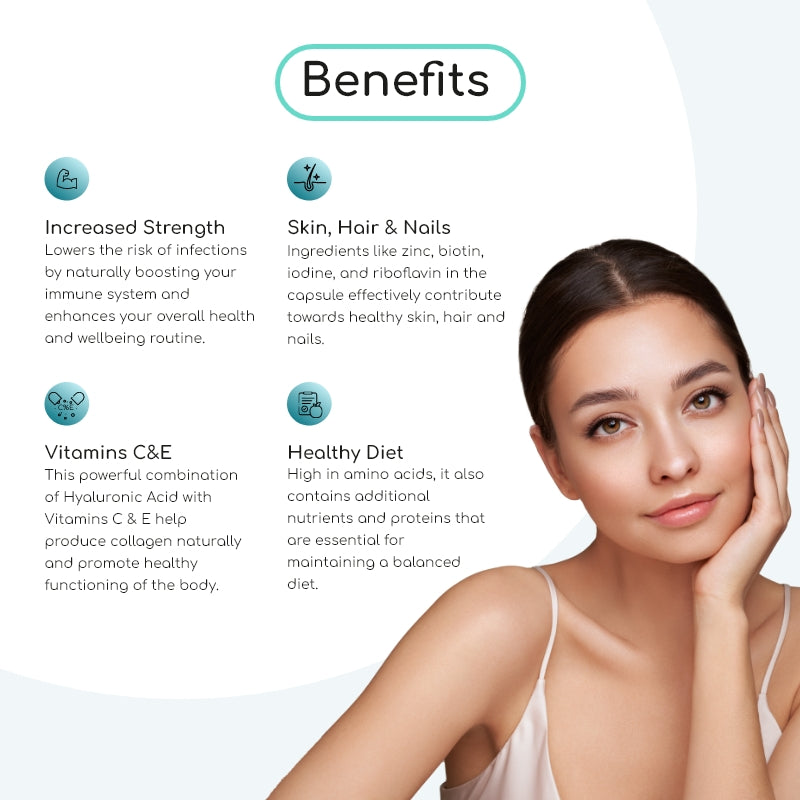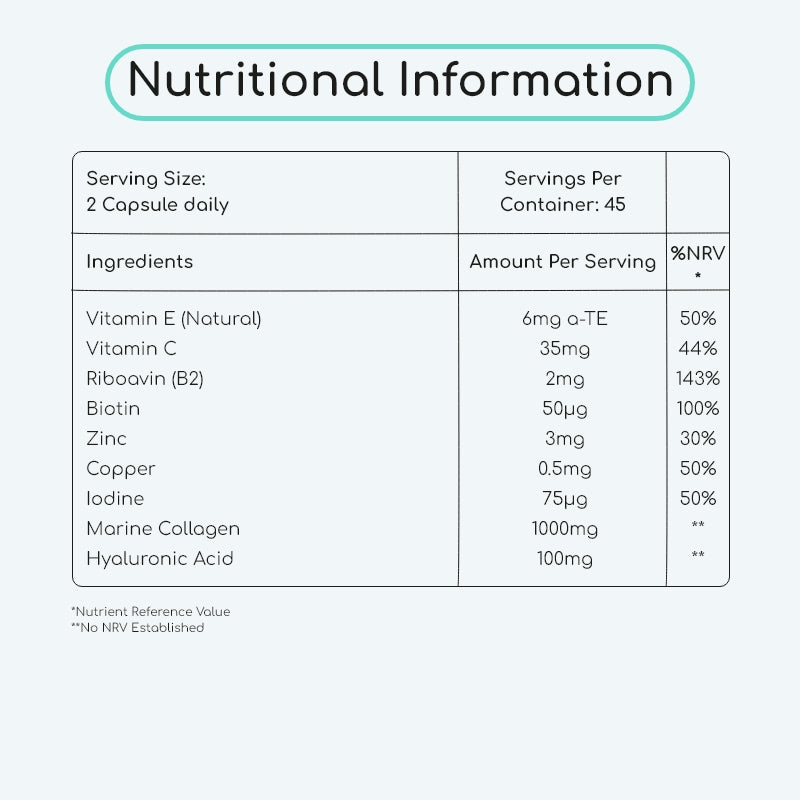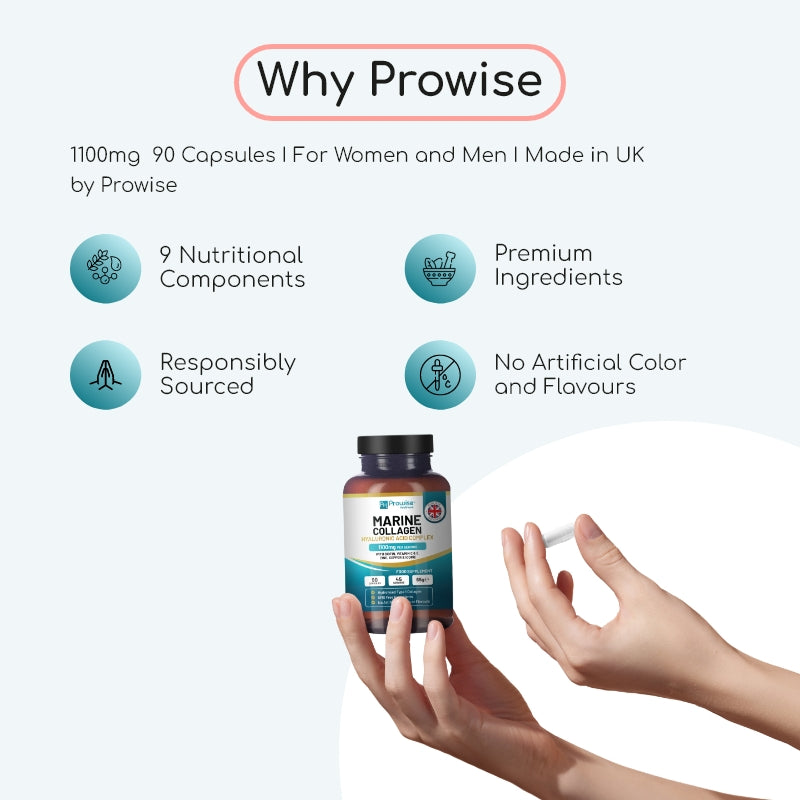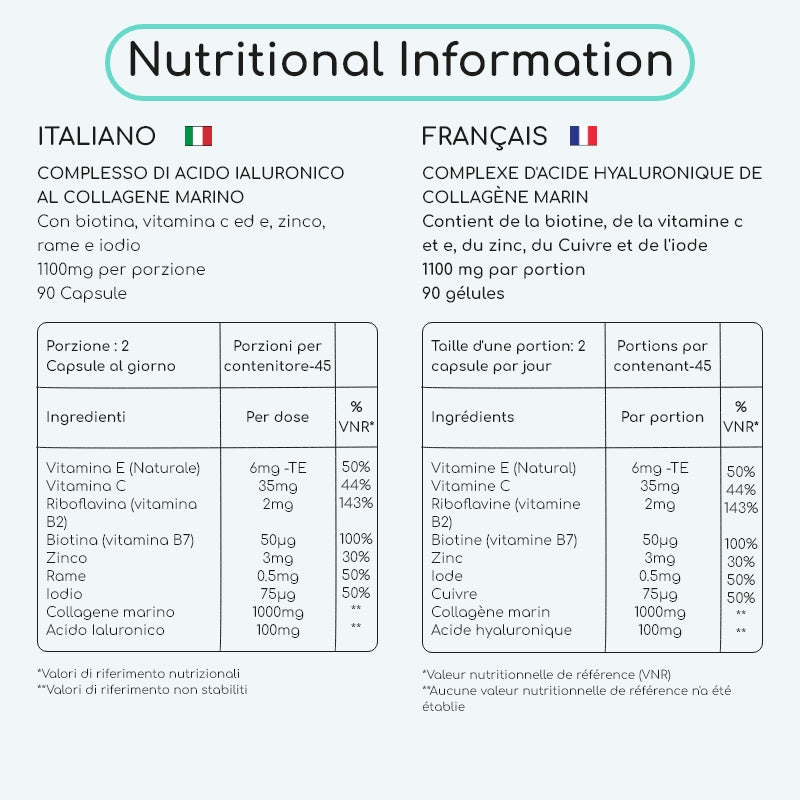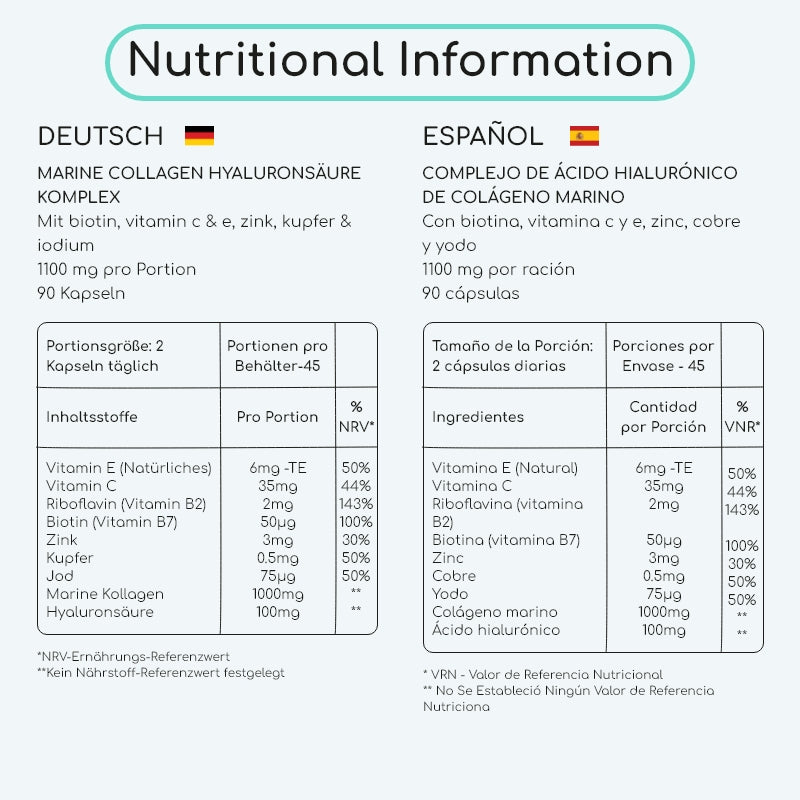 For Enhanced

Wellness and Vitality
Increased Strength
Lowers the risk of infections by naturally boosting your immune system and enhances your overall health and wellbeing routine.
Skin, Hair & Nails
Ingredients like zinc, biotin, iodine, and riboflavin in the capsule effectively contribute towards healthy skin, hair and nails.
Vitamins C&E
This powerful combination of Hyaluronic Acid with Vitamins C & E help produce collagen naturally and promote healthy functioning of the body.
Healthy Diet
High in amino acids, it also contains additional nutrients and proteins that are essential for maintaining a balanced diet.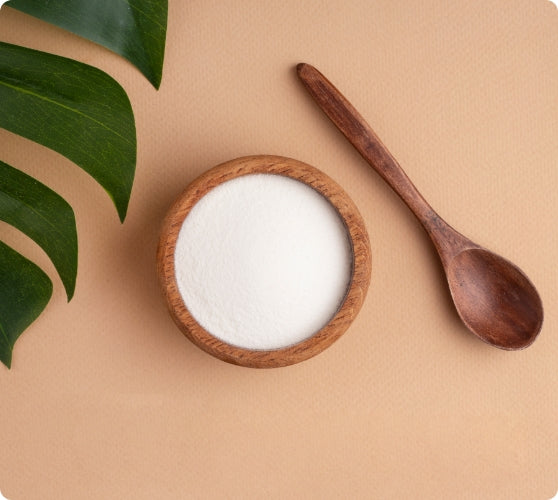 How to consume?
Consume two capsules a day with food and water to experience the rich benefits of this superfood. As a trusted British brand, we make our supplements right here in the UK, to ensure the highest standards of quality, safety and effectiveness of our products.
The Efficacy of Marine Collagen With Hyaluronic Acid
This high-strength Marine Collagen with Hyaluronic Acid capsule is scientifically formulated and is an effective way to naturally boost collagen production in the body. With essential nutrients like biotin, zinc, and vitamins B2 and C etc, Marine Collagen with Hyaluronic Acid is the ultimate combination for stronger bones and teeth, improved skin and blood circulation and overall health and well-being.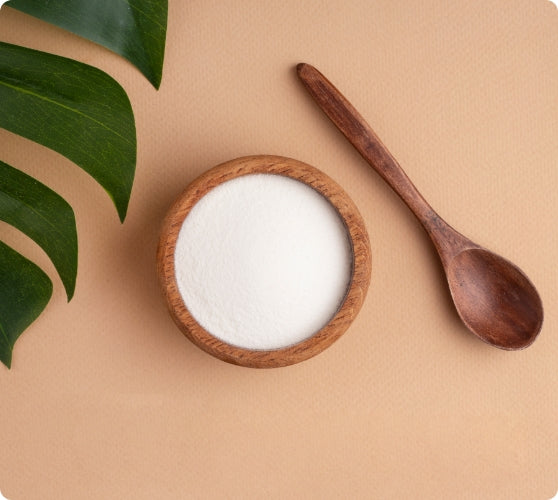 What's In It?
Active Ingredients


Per Serving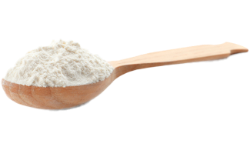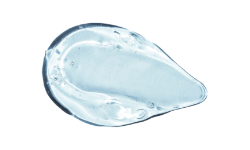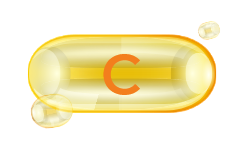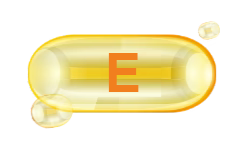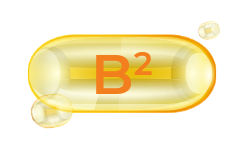 Riboflavin (Vitamin B2)
2mg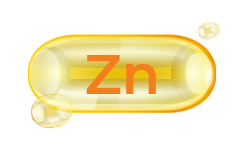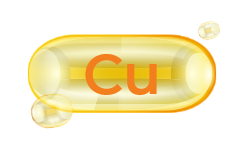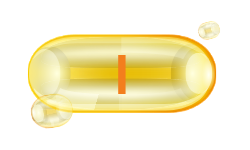 Easy Steps To

Better Health
What
When
How
What is Marine Collagen Complex Capsules?
Marine Collagen with Hyaluronic Acid 1100mg – 90 Capsules is a dietary supplement that combines marine collagen and hyaluronic acid in a convenient capsule form. It is designed to support healthy skin, hair, nails, and joints.
What is marine collagen?
Marine collagen is a type of collagen derived from fish. It is known for its high bioavailability, meaning it is easily absorbed and utilized by the body. Marine collagen is rich in amino acids, particularly glycine, proline, and hydroxyproline, which are important for the structure and function of our skin, bones, and connective tissues.
What is hyaluronic acid?
Hyaluronic acid is a substance naturally found in our bodies, particularly in our skin, joints, and connective tissues. It has the ability to retain moisture, which helps keep the skin hydrated and plump. In dietary supplements, hyaluronic acid is often included to support skin health and joint mobility.
What are the additional ingredients in Marine Collagen Complex Capsules?
In addition to marine collagen and hyaluronic acid, the supplement is also boosted with several other ingredients, including Vitamin C, Vitamin E, Vitamin B2 (Riboflavin), Biotin, Copper, Iodine and Zinc.
What age should you start taking collagen?
The short answer is - you can start taking collagen supplements as early as you like. It's been proven that our body's natural collagen production starts to decline from around the age of 25, and by the age of 50 we lose half! As with any skin care or nutritional regime, it never hurts to start early or take preventative measures. Whether you are starting to notice subtle, early signs of ageing or want to counter more visible signs of ageing, people of all ages can benefit from taking additional collagen.
How should I take Marine Collagen Complex Capsules?
A standard recommendation is to take it in the morning. The main reason for this is that you take the supplement on an empty stomach.
Are there any potential side effects or precautions?
Marine Collagen with Hyaluronic Acid is generally considered safe for most people. However, as with any dietary supplement, there is a possibility of individual sensitivities or allergies to certain ingredients. If you have any known allergies or medical conditions, it is recommended to consult with your healthcare provider before taking the supplement. Additionally, pregnant or breastfeeding women should consult their healthcare provider before starting any new supplements.
How long does it take to see results?
The timeframe for experiencing noticeable results may vary from person to person. Some individuals may notice improvements in their skin, hair, and nails within a few weeks of regular use, while others may take longer. Consistency in taking the supplement as directed and following a healthy lifestyle can contribute to optimal results.
Is Marine Collagen with Hyaluronic Acid suitable for vegetarians or vegans?
No, Marine Collagen with Hyaluronic Acid is typically derived from marine sources, which are not suitable for vegetarians or vegans.
I purchased these Marine Collagen capsules to promote hair growth, and I'm thrilled with the results. Not only is my hair growing faster, but it also looks healthier and shinier.
Marine complex capsules
I save these for trips abroad. At home I use a powder which works out much cheaper. If money wasn't an issue I would probably use these on a daily basis.
Collagen
Pleased with order I have been using these a while think skin and hair feels better will use in the future
Prowise Marine Collagen Supplements
The ingredients listed on the information seem to fit the bill and having taken these for some time I am quite happy with the results.
good value for money, Suggested for everyone