Skin & Hair
Joints
Nails
View Supplement Info
Sale price
$14.00 USD
Regular price
(Save Liquid error (snippets/product-price line 74): Computation results in '-Infinity'%)
Unit price
per
View full details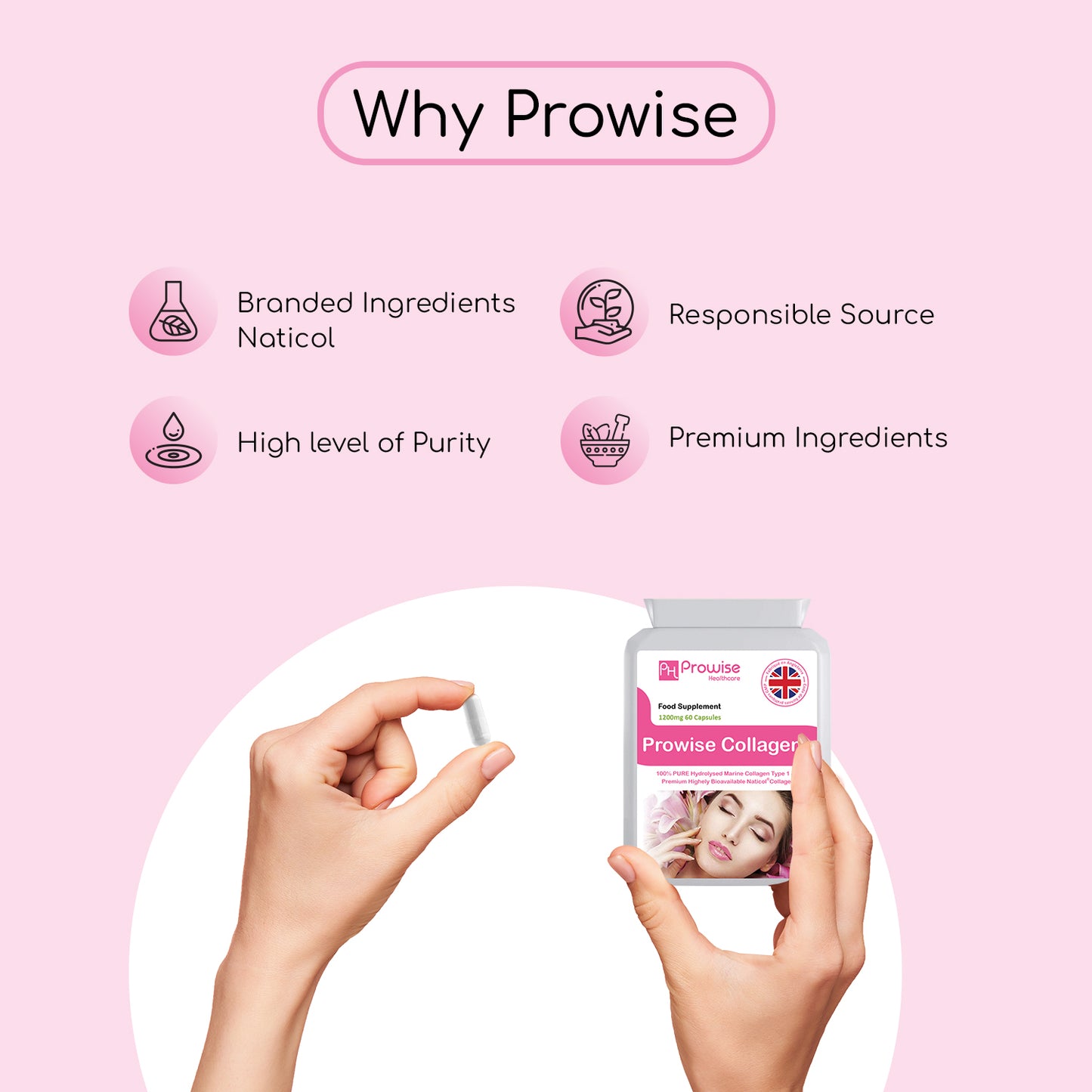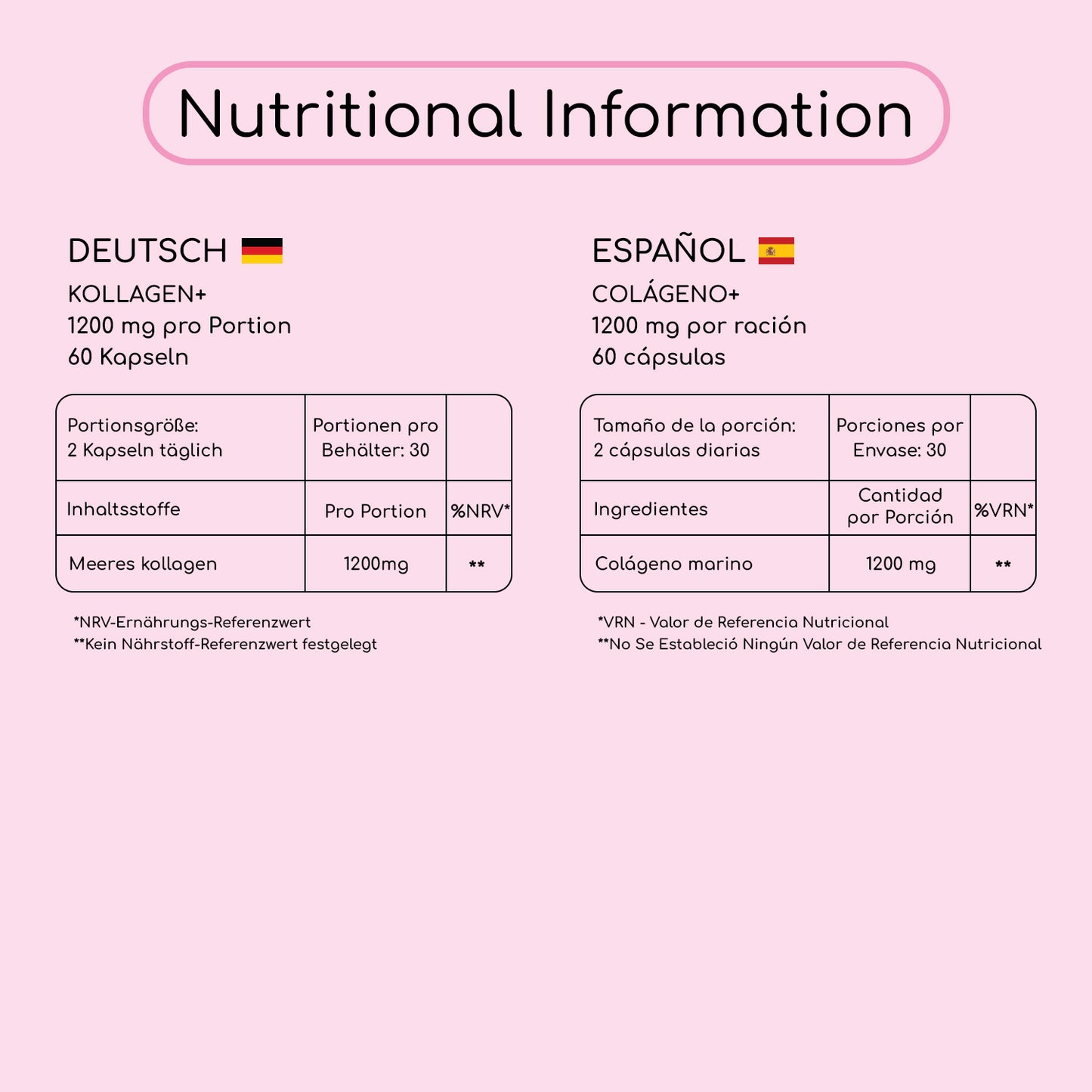 For Enhanced

Wellness and Vitality
Restore Your Skin, Hair And Nails
This natural marine collagen supplement contains a powerful blend of Type 1 & 2 pure hydrolysed marine collagen, remarkable health support effects on skin, bone, and tissues.
Turn Back The Clock
Prowise marine collagen capsules provide your body with the essential collagen it needs to maintain skin elasticity and texture, allowing you to preserve your looks and facial structure.
For Better Weight Management
This marine collagen supplement assists your body in metabolizing fat, making it a natural way to keep your weight in check.
Strengthen Your Bones And Joints
This marine collagen supplement strengthens bones and joints by replenishing vital collagen levels, promoting bone density, joint flexibility, and reducing discomfort for better mobility.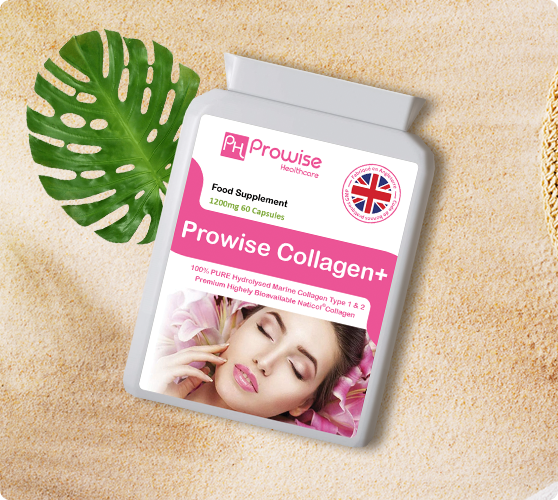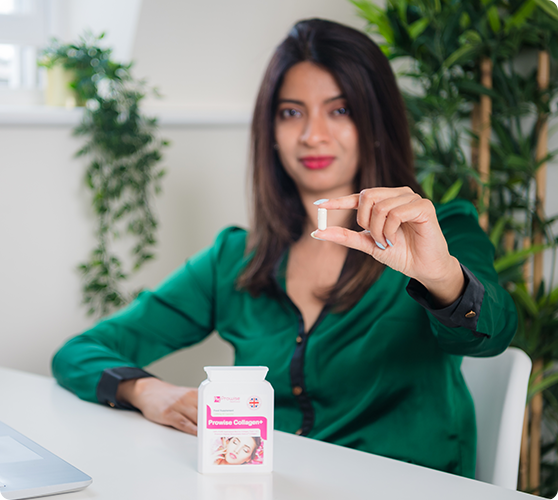 Experience the abundant advantages of this supplement by consuming two capsules daily alongside your meals. Our supplements, crafted in the UK, emanate from a reputable British brand, guaranteeing the utmost standards of quality, safety, and efficacy in all our products.
Nourish Your Skin From Within
Nourish your skin, hair, and nails, promote healthy bones and joints, and improve your overall well-being.
Made using premium grade collagen this marine collagen supplement is your ultimate beauty and wellness secret. Our marine collagen capsules replenish essential collagen levels, helping you maintain skin elasticity, reduce the signs of aging, and helps you attain a more youthful appearance. Beyond their beauty-enhancing effects, these marine collagen capsules also promote weight management through lean muscle tissue support and improved metabolism.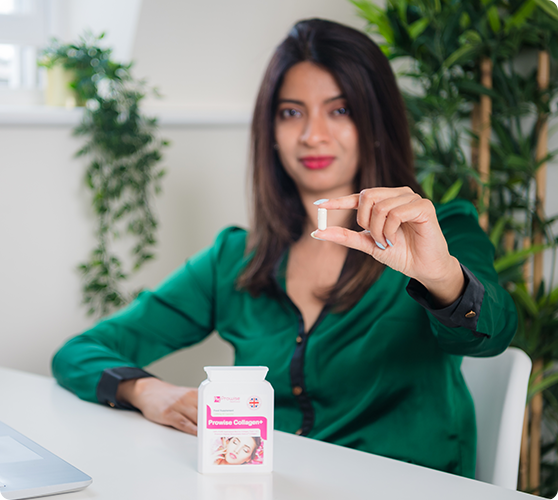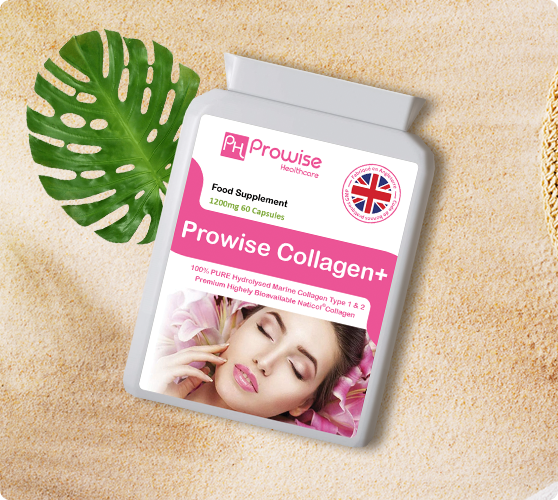 What's In It?
Active Ingredients


Per Serving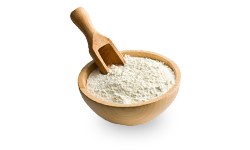 Easy Steps To

Better Health
What
When
How