Vitamins
Superfood
General Wellbeing
View Supplement Info
Sale price
$16.00 USD
Regular price
$17.00 USD
(Save 6%)
Unit price
per
View full details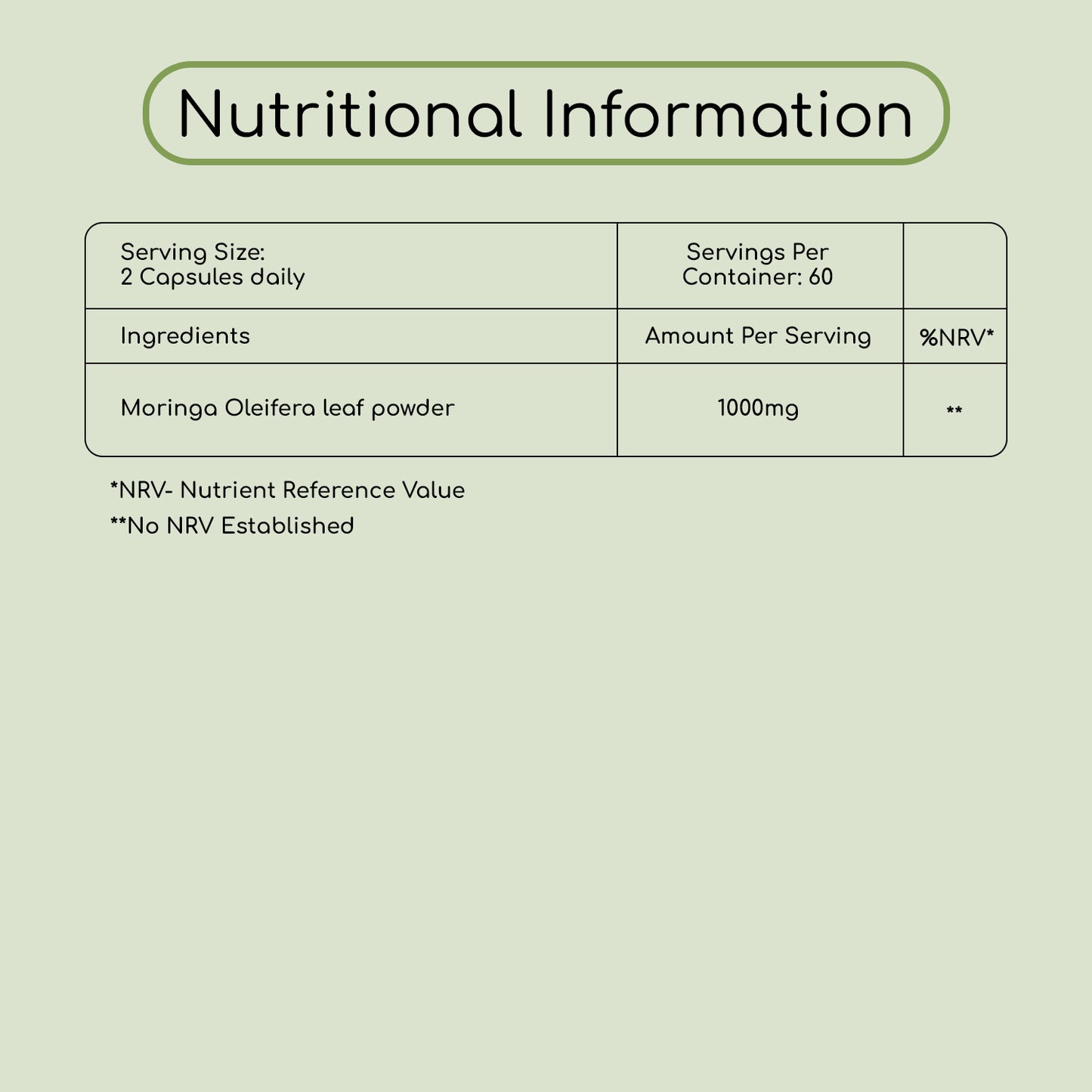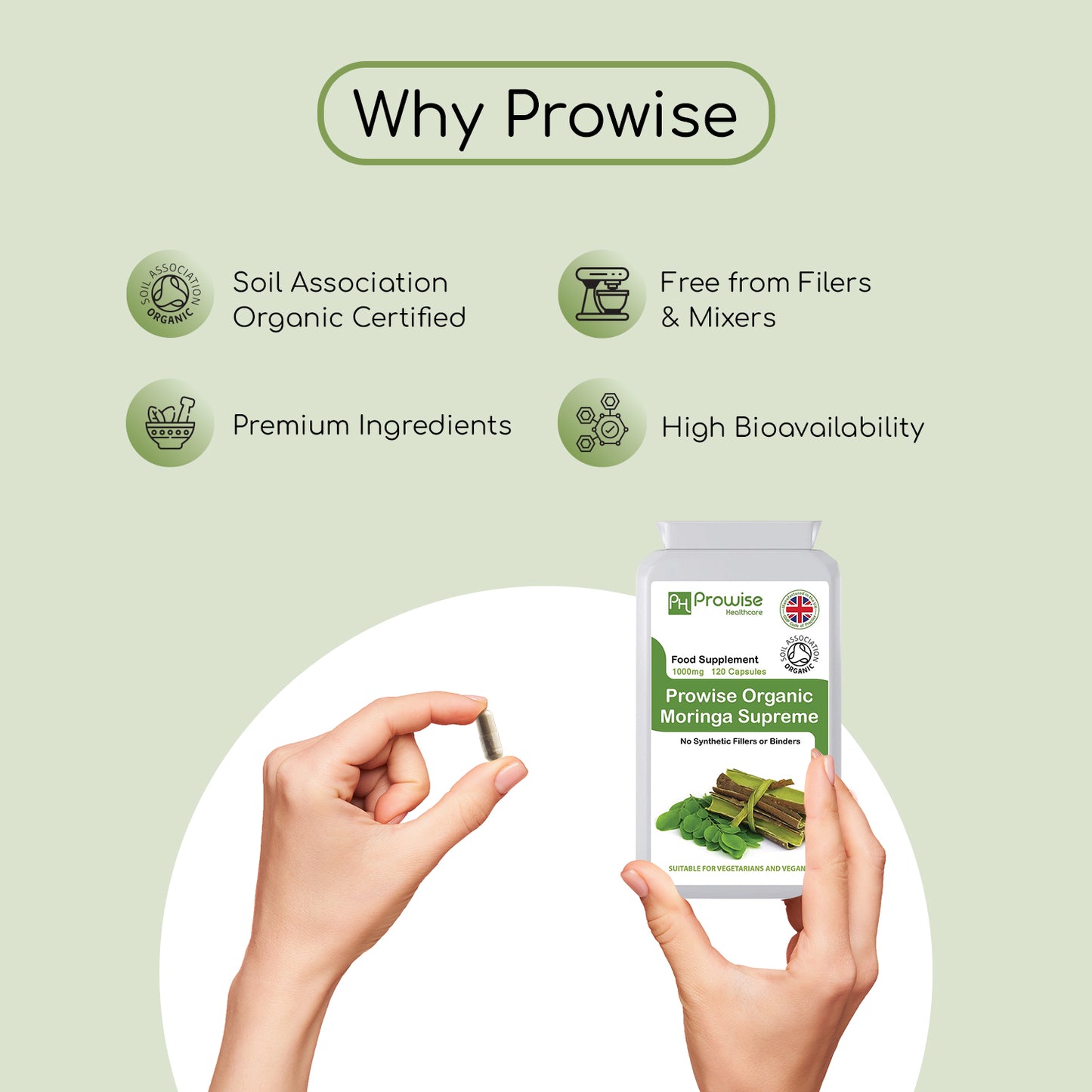 For Enhanced

Wellness and Vitality
Your Daily Dose Of Energy
Packed with essential nutrients our Moringa powder supplement provides sustained energy, keeping you invigorated throughout your day.
Feel Revitalized From Within
Enhance your body's strength, endurance, and recovery by unlocking the potential of complete plant-based protein and amino acids in our Moringa powder supplement.
A Natural Anti-Inflammatory Superfood
Our Moringa capsules come packed with 36 anti-inflammatory agents, promoting joint health, improving mobility and helping you sustain a balanced body.
Boost Your Immunity
With abundant antioxidants and essential nutrients, our Moringa capsules strengthen your body's defence mechanisms and improve overall wellness.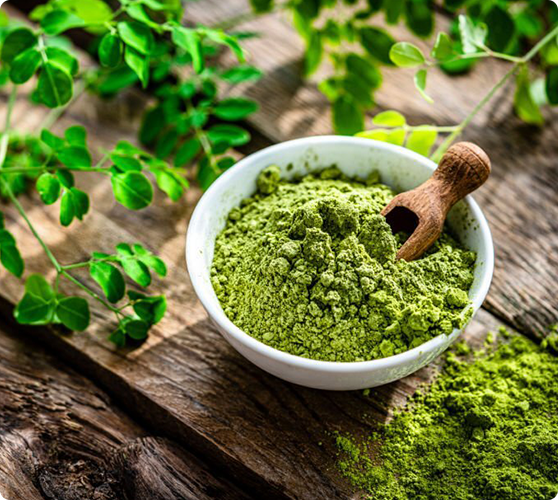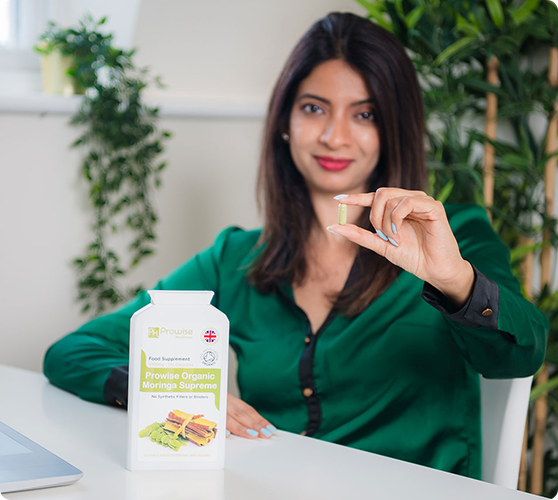 How to consume?
Consume just two capsules a day with food and water to experience the rich benefits of this supplement. As a trusted British brand, we make our supplements right here in the UK, to ensure the highest standards of quality, safety and effectiveness of our products.
Aptly known as the 'Miracle Tree,' Moringa is a nutritional powerhouse that offers your body a wealth of benefits.
Our Moringa oleifera capsules are rich in vitamins, minerals, antioxidants, and essential amino acids, essential for improving your immune support, energy levels, skin health, and maintaining of healthy bones and joints. Each serving delivers 1000mg of pure Moringa leaf, free from fillers or mixers.
Ignite your strength and improve your well-being one capsule at a time with our organic Moringa Oleifera capsules.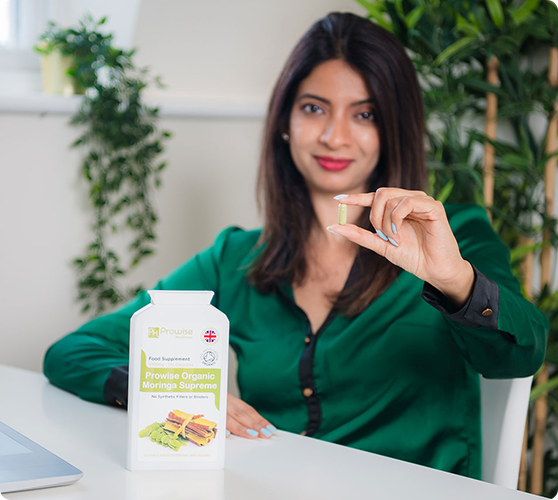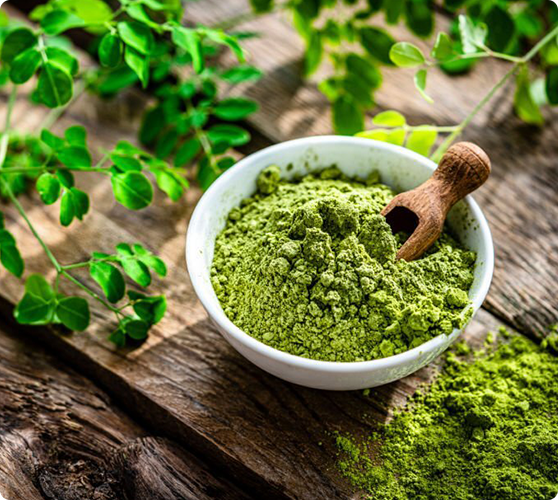 What's In It?
Active Ingredients


Per Serving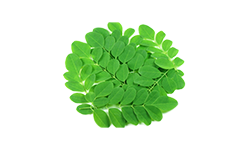 Organic Moringa Leaf
1000mg
Easy Steps To

Better Health
What
When
How
I am in construction, which means that I put a lot of pressure on my body. This multi vitamin can be used without any side effects and is good value for money. It arrived well packaged
These are a good general multivitamin, perfect supplement, especially as I am not able to shop the wide variety of fruit and vegetables I would normally eat.
I like the amount of vitamins in this product and the added iron is a must for me.
They represent a great value for the money and in my entirely unscientific opinion seem to work just as well as the major brand names.
This product works for me. There's a sufficient amount of vitamins, and the added iron is necessary. I'm happy with my purchase.