Gout Care
Pain Relief
Sleep
View Supplement Info
Sale price
$13.00 USD
Regular price
(Save Liquid error (snippets/product-price line 74): Computation results in '-Infinity'%)
Unit price
per
View full details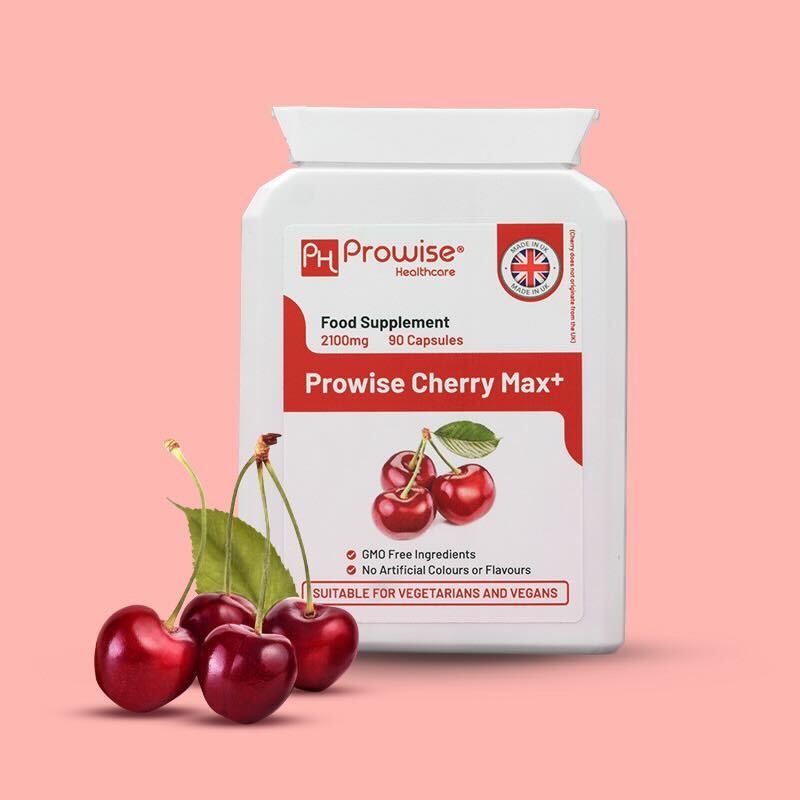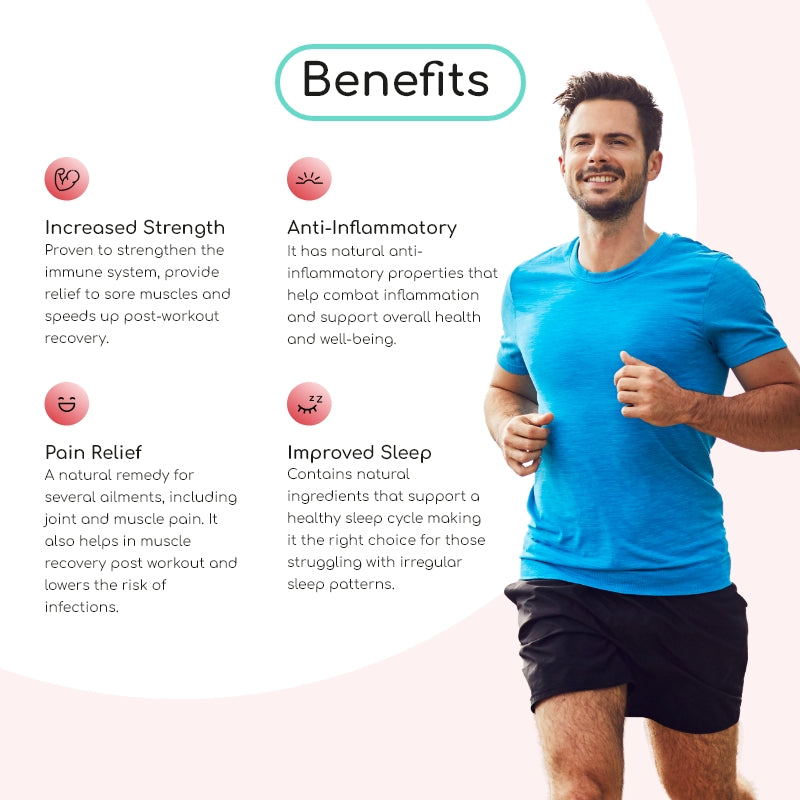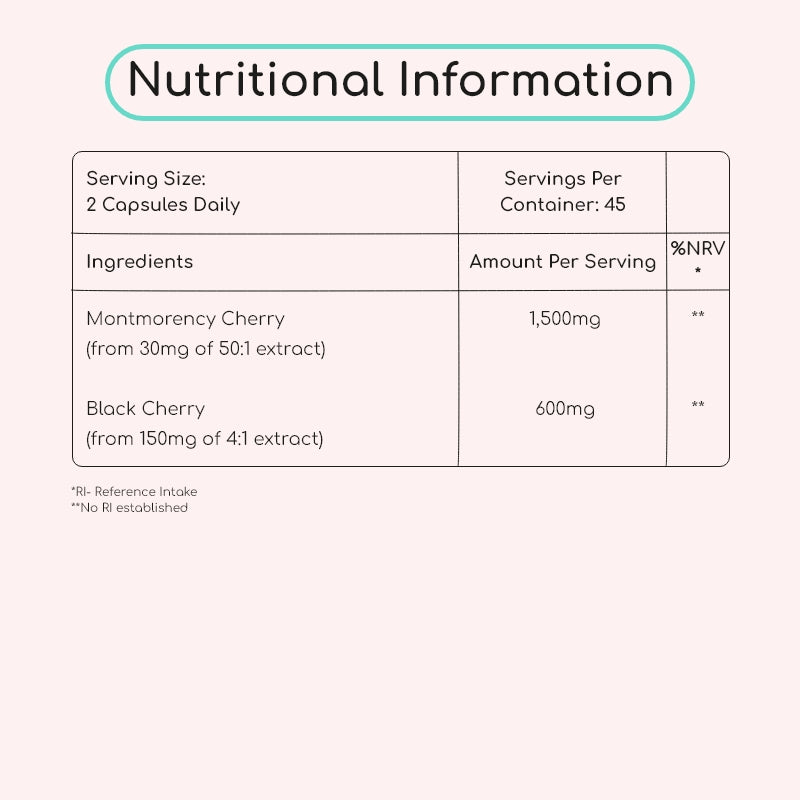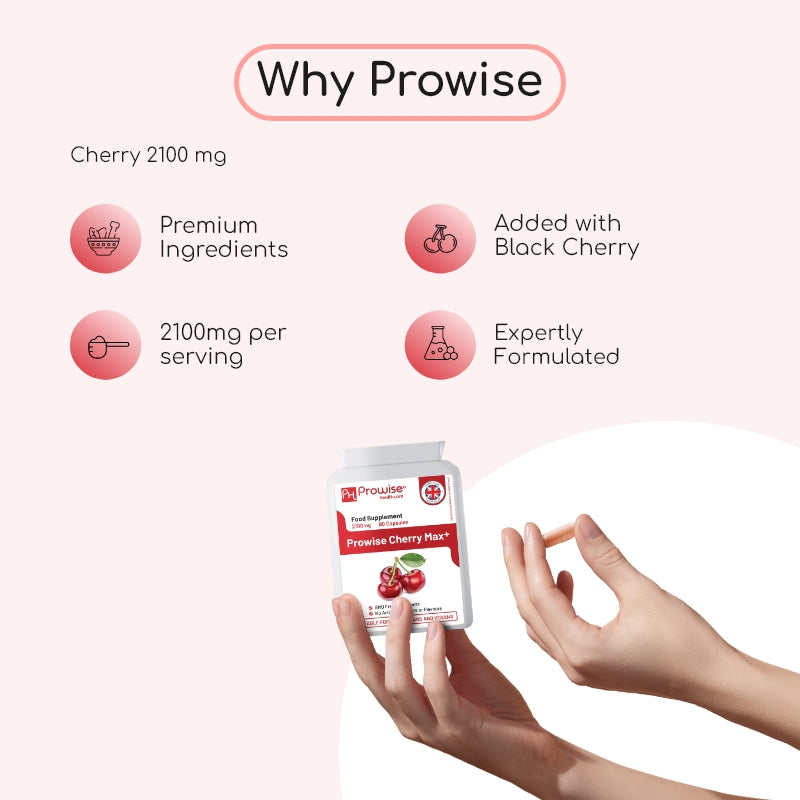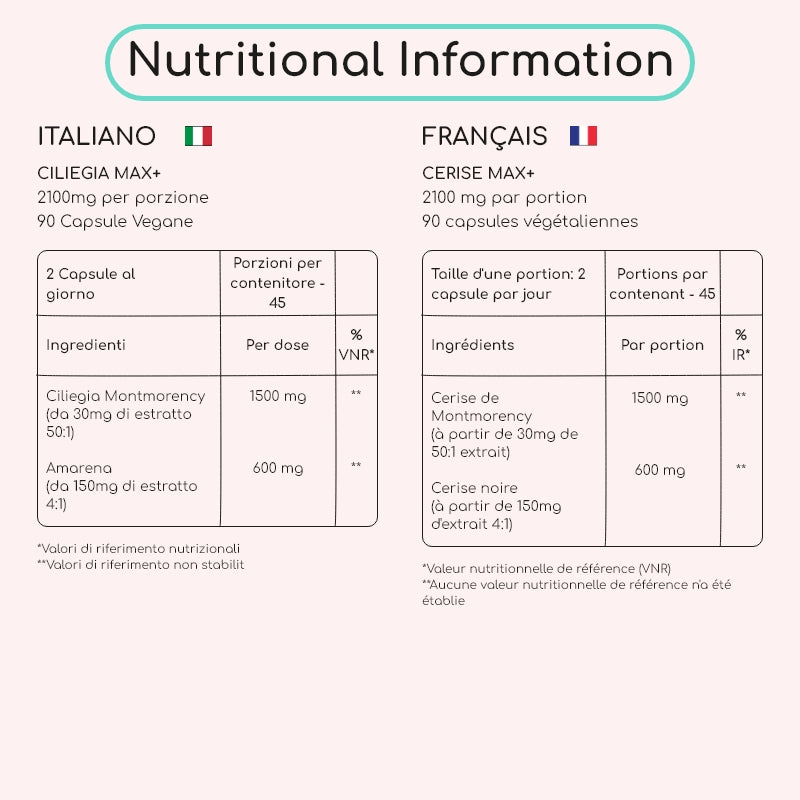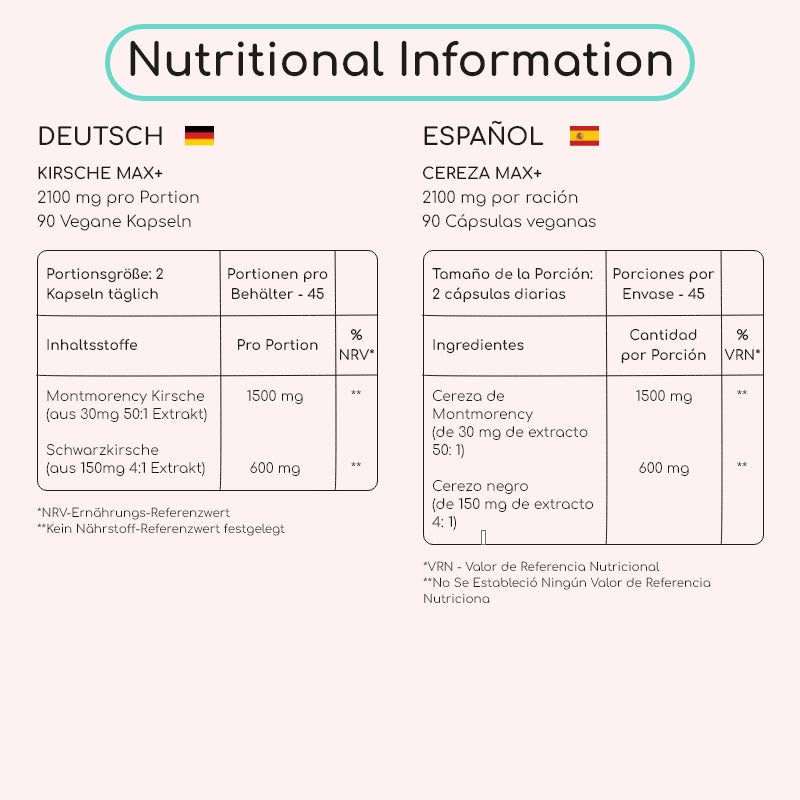 For Enhanced

Wellness and Vitality
Enjoy Better Sleep
Our Cherry+ supplement helps regulate sleep patterns and improve quality of sleep.
A Natural Immune System Booster
Prowise's Montmorency cherry supplements help protect cells from oxidative stress, enhancing the body's natural defences against infections.
Combat Inflammation
Montmorency cherries are rich in antioxidants, including anthocyanins and quercetin, which possess anti-inflammatory properties, offering your body relief.
Manage The Symptoms Of Gout
Our Montmorency cherry capsules help reduce the amount of uric acid in the blood, providing gout discomfort relief.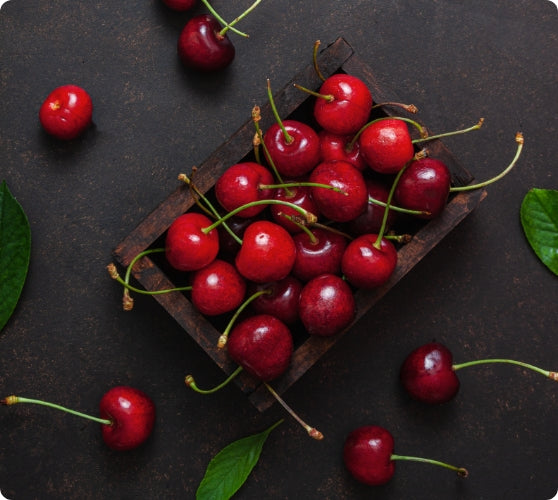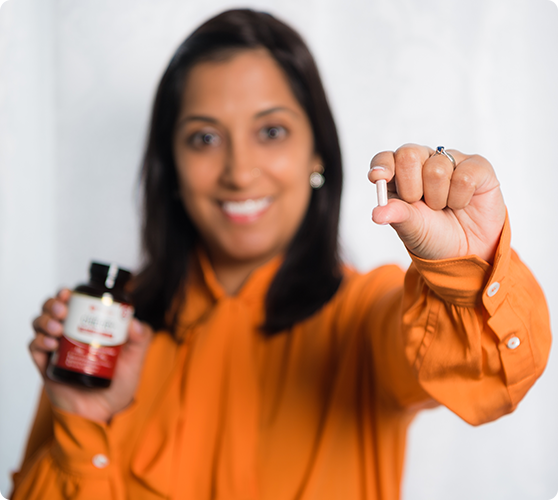 How to consume?
Consume two capsules a day with food and water to experience the rich benefits of this superfood. As a trusted British brand, we make our supplements right here in the UK, to ensure the highest standards of quality, safety and effectiveness of our products.
Prioritise Your Wellness
Say goodbye to excess sugar and calories often found in cherry juice, and welcome the maximum potential of cherries in convenient capsule form. Prowise's Super Strength Cherry+ supplement packs a punch of antioxidants that free your body from oxidative stress, boost immunity and reduce inflammation.
Each bottle contains 200 easy-to-swallow vegan capsules that you can seamlessly integrate into your wellness routine. Being non-GMO, gluten-free, and dairy-free, our cherry capsules are vegetarian and vegan-friendly, making them suitable for people of all dietary preferences.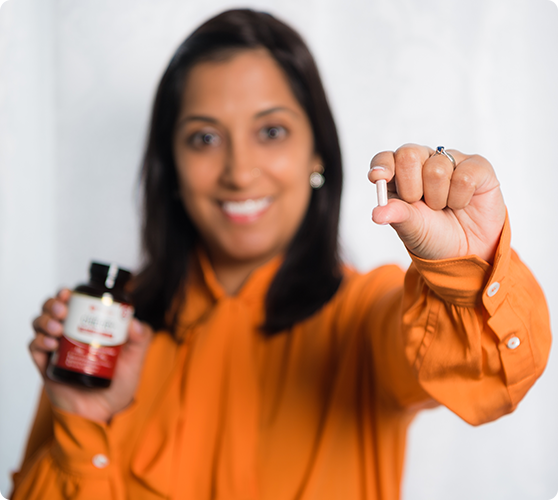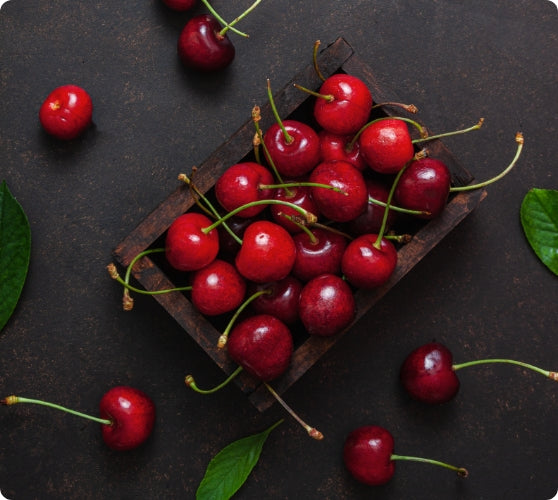 What's In It?
Active Ingredients


Per Serving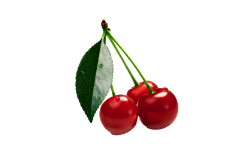 Montmorency Cherry
1500mg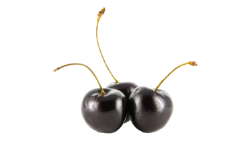 Easy Steps To

Better Health
What
When
How
What are Prowise Cherry Max+ Capsules?
Cherry capsules are dietary supplements made from concentrated extracts of cherries, typically Montmorency and Black cherries.
What are the benefits of cherry capsules?
Cherry capsules are commonly consumed for their potential health benefits. Montmorency and Black cherries are known to be rich in antioxidants and other beneficial compounds. Some potential benefits associated with cherry capsules include reducing inflammation, promoting joint health, supporting sleep quality, and aiding exercise recovery.
How do Prowise Cherry Max+ Capsules work?
Prowise Cherry Max+ Capsule work by providing a concentrated dose of the beneficial compounds found in cherries, such as anthocyanins and melatonin. These compounds have been linked to antioxidant and anti-inflammatory effects, which may contribute to the potential health benefits.
How do cherry capsules work for gout?
Gout is a type of arthritis that is caused by high levels of uric acid in the blood. Uric acid is a waste product that is produced by the body. It is normally broken down and removed from the body by the kidneys. However, in people with gout, the body produces too much uric acid or the kidneys are not able to remove enough uric acid from the body. This leads to high levels of uric acid in the blood, which can form crystals in the joints. These crystals can cause inflammation and pain, which are the symptoms of gout. Cherry extract has been shown to lower uric acid levels in the blood. This is likely due to the anthocyanins in cherries, which have antioxidant and anti-inflammatory properties.
Are cherry capsules safe to consume?
Generally, cherry capsules are considered safe for most people when taken as directed. However, it's always a good idea to consult with a healthcare professional before starting any new dietary supplement, especially if you have any underlying health conditions or are taking other medications.
Are there any side effects of cherry capsules?
Cherry capsules are generally well-tolerated, but some people may experience mild gastrointestinal discomfort, such as stomach upset or diarrhea. Additionally, cherry capsules may interact with certain medications, such as blood thinners, so it's important to seek professional advice if you're taking any medications.
How should I take Prowise Cherry Max+ capsules?
It's essential to follow the recommended dosage provided by us. Cherry capsules are taken orally with water, either before or after meals. Be sure to read and follow the instructions on the product label.
Can Prowise Cherry Max+ Capsules replace fresh cherries?
While Prowise Cherry Max+ Capsules offer a concentrated dose of cherry compounds, they should not be considered a replacement for fresh cherries or a balanced diet. Fresh fruits provide additional nutritional benefits, such as fibre and a variety of vitamins and minerals, which may not be present in cherry capsules alone.
Can everyone take cherry capsules?
Most people can safely consume cherry capsules. However, it's important to note that individual responses may vary. Pregnant or breastfeeding women, individuals with specific medical conditions, or those on certain medications should consult with their healthcare provider before taking cherry capsules.
Excellent good quality product
My experience with this supplement has been positive, as it has contributed to a longer and more restful sleep. When I wake up, I can easily return to sleep, and I've consistently observed an improvement in the duration of my deep sleep.
I buy these for my husbands gout.
They seem to do the trick and are very well priced. Delivery is always prompt.
Cherry Max+ Montmorency Cherry with Black Cherry
No nasty taste like some of the other cherry supplements.
For the first time in my life at the beginning of August I got a very swollen toe one morning, it was so painful I could not walk any distance without a walking stick. No way to see a GP but phoned a private one up and was told it was likely to be gout was prescribed pain killers. In the meantime I went on line and saw that cherries helped but no way could I eat enough cherries to be effective and tried these Cherry Max and within a day the pain began to decrease and was completely gone by the second day of taking them. Didn't know if it was the pills or just a natural end to the inflammation. I stopped taking the pills and then a week or so later I woke to a tingling in the same toe and could feel the pain beginning, I immediately took prowise 2 Cherry Max and by the evening almost all of the tingle/pain had gone and after two pills the next morning it was all gone. So now I take two a day and will see if the pain ever comes back but for now I am almost 100% sure that these work and quickly if you take them at the first sign of gout returning. I went to a podiatrist as I had made an appointment after the first bout and she said it was very likely I had gout. Not taken any tests yet - will do when doctors etc are more available. I never took the capsules the doctor prescribed as these capsules had already worked.